The winners of the Australian Institute of Architects' 2016 NSW Architecture Awards were announced in Sydney tonight.
The state's longest standing honour, the Sulman Medal which was introduced in 1932, is given to a public building of exceptional merit and in 2016 it has been awarded to the 'quintessentially Australian' Kempsey Crescent Head Surf Life Saving Club by Neeson Murcutt Architects.
'This project is completely engaged with the environment and the culture of coastal NSW. The execution and detailing is beautifully refined and resolved, but still tough and robust to suit the extreme, corrosive environment and the demands of a "club" client,' the jury noted.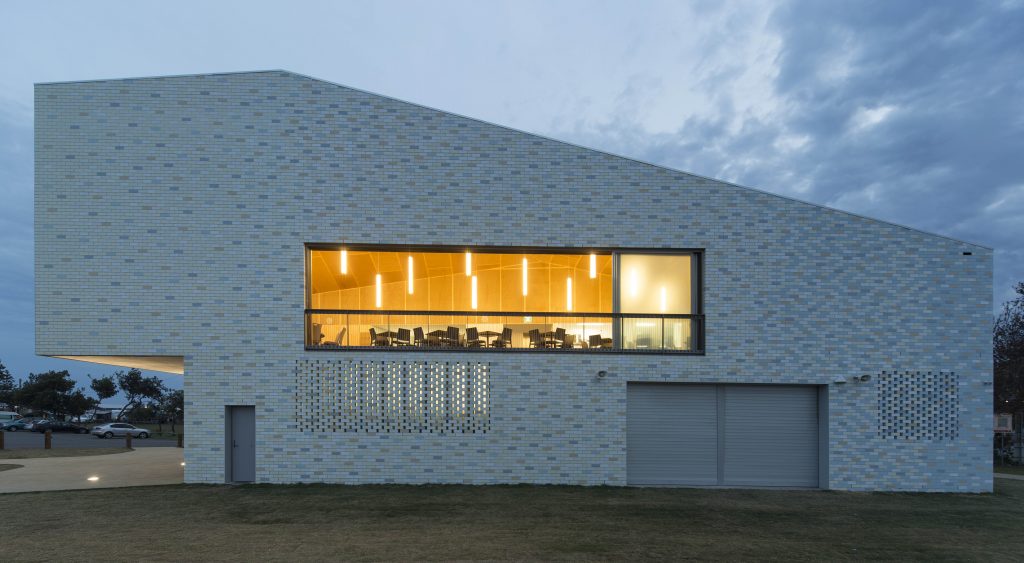 Major inner-city works balancing the demands of commercial, public and urban interests were lauded by the jury for their contributions to the city landscape.
5 Martin Place by JPW & TKD architects in collaboration, a winner in the Commercial, Heritage and Urban Design categories, is a 'masterful example of strategic, design-led planning'.
'The built project not only executes the intent of the strategic planning piece as a powerful and deliberate architectural work, it also breathes new life into Martin Place, Pitt Street and perhaps most surprisingly, the previously uninhabited service laneway network,' the jury said.
Liberty Place by francis-jones morehen thorp received honours for Commercial, Sustainable and Urban Design along with the City of Sydney Lord Mayor's Prize for the creation of a new public space for the city and a revitalised precinct for workers and visitors between ANZ Tower and Legion House.
'The heritage listed Legion House has been refurbished as a fully zero carbon building, an Australian first for a refurbished building, creating its own renewable electricity generation,' Lord Mayor Clover Moore noted in awarding the prize.
An extraordinary house that adds to the reinvention of Chippendale as one of Sydney's artistic and cultural hubs through an 'extravagant sculptural exercise', has been awarded the Wilkinson Award for Residential Architecture – Houses (New).
Built for an art collector, the true mastery of Indigo Slam by Smart Design Studio lies within, through the internal manipulation of light, scale and materials in a 'deft choreography that creates an experience of calmness and serenity, an almost monastic quality', the jury said.
NSW President, Shaun Carter congratulated all the winners.
'The winning work from this year's Awards showcases the exemplary skill and creativity of architects who make extraordinary architecture and public spaces that are the cornerstone of great city and place making.
'Creativity and design thinking should be a bedrock of any process that is involved in planning the built environment. Whether they be buildings, streets, footpaths, public domain, transport or infrastructure projects there is significantly better value to be gained with architects at the table.
'I encourage everyone everywhere, but particularly business and governments at all levels – local, state and federal – to make better use of our skills,' Mr Carter said.
Sixty projects from across the state were acknowledged from a shortlist of 79 and a total entry pool of 179.
Projects that received a Named Award or Award are now in the running for the National Architecture Awards, to be announced in November.
Full list of winners:
COMMERCIAL ARCHITECTURE
Sir Arthur G Stephenson Award – Novartis building by HDR | Rice Daubney
Award – 5 Martin Place by JPW & TKD architects in collaboration
Award – AHL Headquarters – 478 George Street by Candalepas Associates
Commendation – 70 Castlereagh Street, Sydney by Bates Smart
Commendation – Liberty Place by francis-jones morehen thorp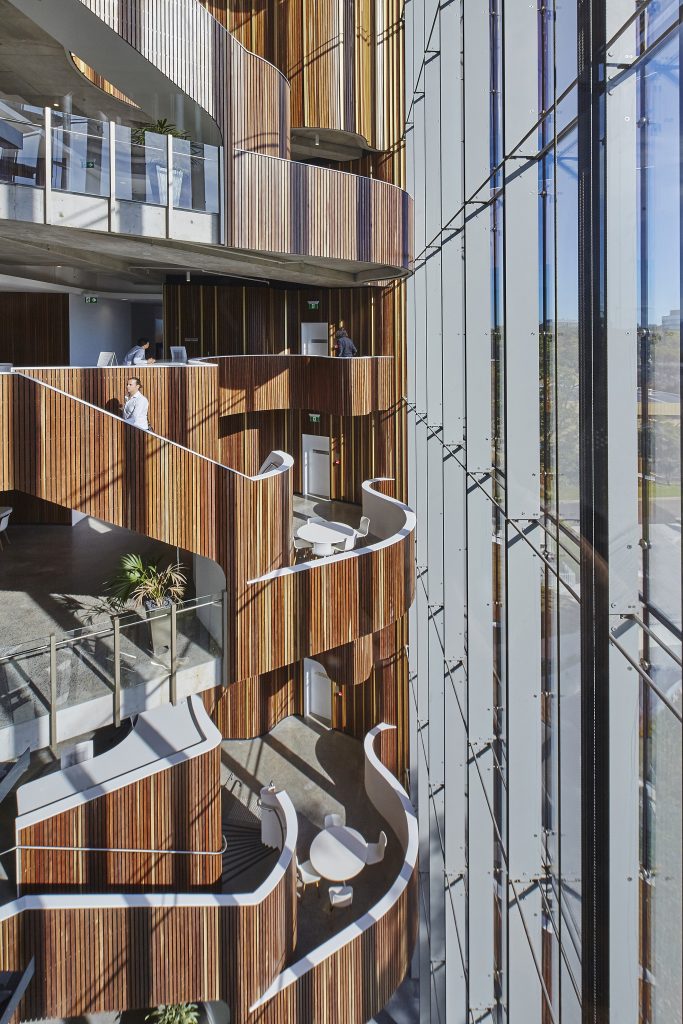 EDUCATIONAL ARCHITECTURE
William E Kemp Award – Abbotsleigh Multi-purpose Assembly and Sports Hall and Sports Field by AJ+C
Award – St Columba's Catholic Primary School by Neeson Murcutt Architects
Award – UNSW Materials Science & Engineering Building by Grimshaw
Award – UNSW, School of Mechanical and Manufacturing Engineering by Bates Smart
Commendation – Faculty of Engineering + Information Technology, University of Technology Sydney by Denton Corker Marshall
Commendation – Our Lady of the Assumption Primary School Stage 1 by BVN
Commendation – Sydney Nanoscience Hub by Architectus
HERITAGE
Greenway Award – 5 Martin Place by JPW & TKD architects in collaboration
Award – Lennox Bridge Portals by Hill Thalis Architecture + Urban Projects and Design 5 Architects
Award – The Old Clare Hotel by Tonkin Zulaikha Greer
Commendation – 155 Clarence Street, Sydney by Bates Smart with Design 5 Architects
Commendation – House. Elysium by Architect Prineas
Commendation – Primus Hotel by Woods Bagot & GBA Heritage
INTERIOR ARCHITECTURE
John Verge Award – Minter Ellison by BVN
Award – Bennelong by Tonkin Zulaikha Greer
Award – Paramount by The Office Space by Woods Bagot
Commendation – Apartment. Finger Wharf by Architect Prineas
Commendation – Faculty of Engineering + Information Technology, University of Technology Sydney by Denton Corker Marshall
Commendation – UTS Tower by Lahznimmo Architects
PUBLIC ARCHITECTURE
Sulman Medal – Kempsey Crescent Head Surf Life Saving Club by Neeson Murcutt Architects
Award – Australian Museum Crystal Hall by Neeson Murcutt Architects / Joseph Grech Architects
Award – Marks Park Amenities by Sam Crawford Architects
Award – St Andrews House by Candalepas Associates
Commendation – Netball Central by Scott Carver
Commendation – Overseas Passenger Terminal Upgrade by JPW
Commendation – South East Regional Hospital by BVN
Commendation – The Waterfront Pavilion, Australian National Museum by francis-jones morehen thorp
RESIDENTIAL ARCHITECTURE – HOUSES (ALTERATIONS & ADDITIONS)
Hugh and Eva Buhrich Award – Darlinghurst Rooftop by CO-AP (Architects)
Award – Double Life House by Breathe Architecture
Award – Unfurled House by Christopher Polly Architect
Commendation – Llewellyn House by studioplusthree
Commendation – W House by MCK Architects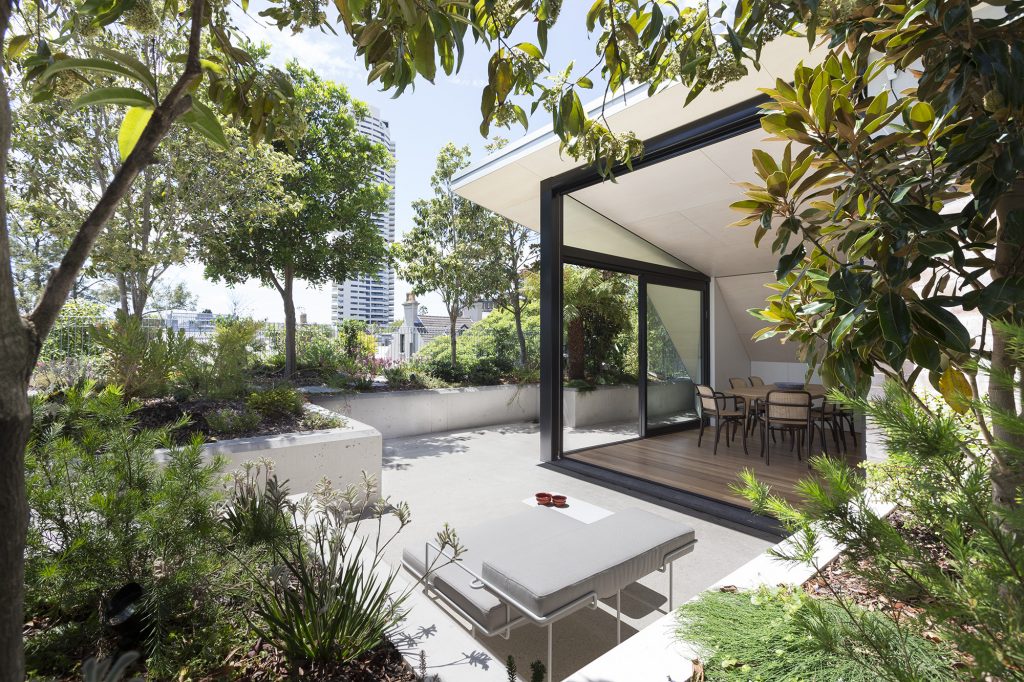 RESIDENTIAL ARCHITECTURE – HOUSES (NEW)
Wilkinson Award – Indigo Slam by Smart Design Studio
Award – Deepwater by Tobias Partners
Award – House Acute by MCK Architects
Award – Marrickville Courtyard House by David Boyle Architect
Award – Ocean Shores House by A-CH (Atelier Chen Hung)
Award – The Farm by Fergus Scott Architects
Commendation – Crackenback Stables by Casey Brown Architecture
Commendation – Noble Hughes Residence by David Boyle Architect
RESIDENTIAL ARCHITECTURE – MULTIPLE HOUSING
Aaron Bolot Award – 10 Wylde Street by SJB
Award – 3 Houses Marrickville by David Boyle Architect
Award – Bourke St Woolloomooloo by McGregor Westlake Architecture
Award – Dunstan Grove by Architectus
Award – Nº 17 Danks by SJB
Award – Sydney 385 by Smart Design Studio
Commendation – Australia Towers by Bates Smart
Commendation – GEORGE & ALLEN by TURNER
Commendation – North Eveleigh Affordable Housing by Architectus
SMALL PROJECT ARCHITECTURE
Robert Woodward Award – Garden Gallery by panovscott Architects
Award – Marks Park Amenities by Sam Crawford Architects
Award – Warships Exhibition by studioplusthree
Award – Watt Space Gallery by Andrew Donaldson Architecture and Design
Commendation – McMahons Point House by Carterwilliamson Architects
Commendation – Mini Griffin Theatre by Design King Company
SUSTAINABLE ARCHITECTURE
Milo Dunphy Award – Northern Beaches Christian School by WMK Architecture
Award – Netball Central by Scott Carver
Award – Ocean Shores House by A-CH (Atelier Chen Hung)
Commendation – 70 Castlereagh Street, Sydney by Bates Smart
Commendation – Abbotsleigh Multi-purpose Assembly and Sports Hall and Sports Field by AJ+C
Commendation – Liberty Place by francis-jones morehen thorp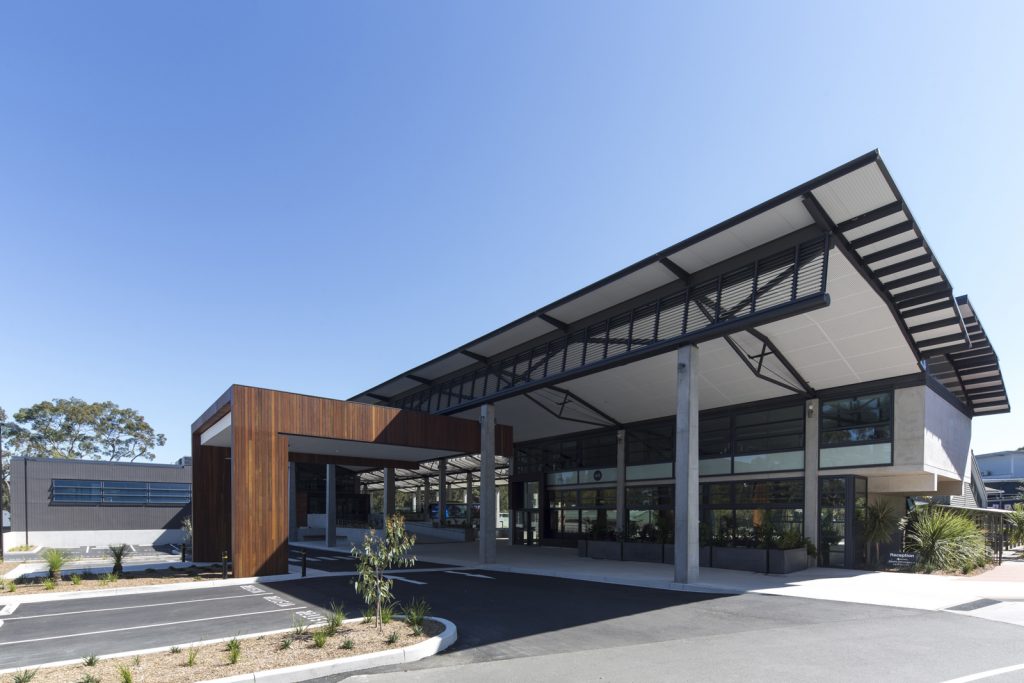 URBAN DESIGN
Lloyd Rees Award – 5 Martin Place by JPW & TKD architects in collaboration
Award – Lennox Bridge Portals by Hill Thalis Architecture + Urban Projects
Award – Liberty Place by francis-jones morehen thorp
Commendation – City of Sydney Public Domain Furniture by Tzannes
COLORBOND® AWARD FOR STEEL ARCHITECTURE
Award – Crackenback Stables by Casey Brown Architecture
Commendation – Australian Museum Crystal Hall by Neeson Murcutt Architects / Joseph Grech Architects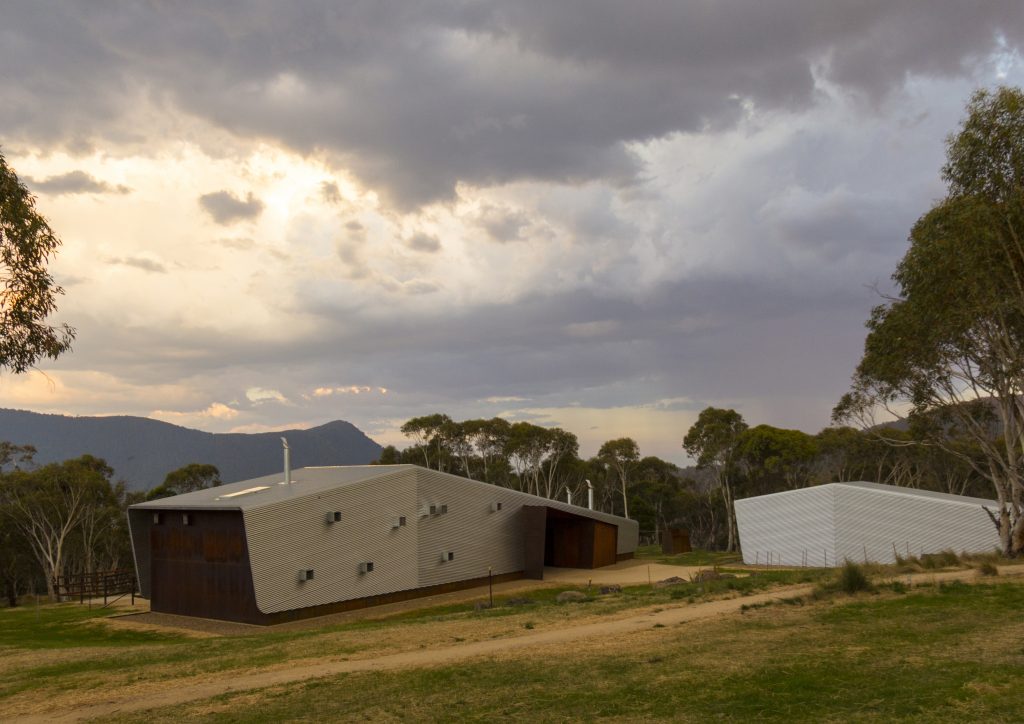 PRIZES
Blacket Prize – Watt Space Gallery by Andrew Donaldson Architecture and Design
NSW Premier's Prize – St Andrews House by Candalepas Associates
City of Sydney Lord Mayor's Prize – Liberty Place by francis-jones morehen thorp
City of Sydney Lord Mayor's Prize Commendation – Nº 17 Danks by SJB
City of Sydney Lord Mayor's Prize Commendation – Australian Museum Crystal Hall by Neeson Murcutt Architects / Joseph Grech Architects
NSW President's Prize – Graham Jahn and Bridget Smyth, City of Sydney
Award for Enduring Architecture – Reader's Digest Building by John James
Emerging Architect Prize – panovscott
Marion Mahony Griffin Prize – Professor Desley Luscombe
Adrian Ashton Prize for Writing and Criticism – The Pool: Architecture, Culture and Identity in Australia by Amelia Holliday and Isabelle Toland (Aileen Sage Architects) and Michelle Tabet
Adrian Ashton Prize for Writing and Criticism – Special Jury Award – Public Sydney: Drawing the City by Philip Thalis and Peter John Cantrill
David Lindner Prize – Anne Colenbrander, Hancock Architects