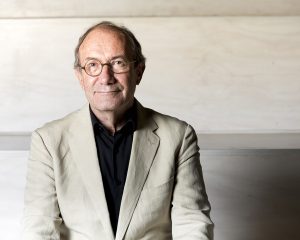 It's just over a week since I had the privilege and responsibility of taking on the Presidency, at a time when a lot is happening at the Institute – the opportunities we have before us are exciting. I was delighted by the overwhelming support given to the much needed governance changes at the AGM, and also to have Jennifer Cunich on board as our new CEO. This marks a turning point as we now can look forward rather than back. We are committed to a 60/40 gender balance for the new board, and have already commenced searching for the external board members. In her first weeks Jennifer will be travelling around the country to meet councillors, members, and importantly her management teams to commence a process of close engagement and working together towards a more cohesive Institute.
We are also developing an advocacy position for the upcoming Federal Election, which provides an opportunity for us all to champion our local candidates. We will be running a direct lobbying campaign as well as a providing a web-based resource for members.
We will be advocating the delivery of transport, and social and green infrastructure to be led by holistic strategic planning combined with better coordination and collaboration across all tiers of government, the private sector, researchers, and the wider community. There is a need for more flexible and adaptable financial arrangements through intergovernmental agreements linked to specific outcomes, and connecting issues of housing, employment, environment and infrastructure. The protection of our natural environment and adopting effective strategies to achieve the Paris COP21 agreements involve a commitment to action within the built environment. More specifically we will be seeking commitments for a National Design Policy, Design Quality legislation for residential apartments nationally, a national Design Advisory body, and elevating through legislation the role of architects in complex projects.
Last week I attended the AIA Convention in Philadelphia and engaged with many other Presidents from around the globe on the challenges facing us all as architects, as well as exploring the agenda for the forthcoming UN Habitat III conference in Ecuador, which will address climate change, cities and crises in housing supply and affordability. Later this week the Biennale Architetturra will launch in Venice. Australia's immersive and experiential exhibition by Aileen Sage Architects (Isabelle Toland and Amelia Holliday) with Michelle Tabet in the new Denton Corker Marshall designed pavilion explores ways in which the pool has shaped our diverse egalitarian communities. Australian architects have turned out in force to support our entry, and to learn from the vast international participation in Pritzker Prize winner Alejandro Aravena's agenda to explore how architecture can make a real difference to people's lives.
On a sad note, over the past few months we have lost three distinguished members of our profession –all Gold Medallists. Ken Woolley who has made a significant contribution to Sydney's residential and cultural works, John Morphett who through his direct link to the Bauhaus has championed wider collaboration within the profession, and Aldo Giurgola whose international influence through exemplary projects and teaching has been significant. Each have made an exemplary contribution to the art of architecture in their own way.
We owe much to Jon Clements for his relentless focus and generous leadership of the Institute over the past year in a time of significant reform – never an easy task but implemented with grace. David Karotkin should be congratulated for his key role in implementing the governance review, and together with Jon, the Executive and senior staff over the past 18 months have pursued these changes to reposition the Institute. Our governance will now be more efficient, but more significantly will allow National Council to work with Chapter Councils in focusing on strategy, on members, on education and nurturing of our future architects, and on strong and effective advocacy.
While there are many challenges for our profession of architecture, I think we have cause for optimism as the role and value of design is becoming recognised as critical in achieving a sustainable, just and fulfilling future. I look forward to working with our new CEO, National Council, staff and members on increasing our transparency and effectiveness, supporting the diverse interests of our profession, and advocating its value to the community.
Ken Maher
National President