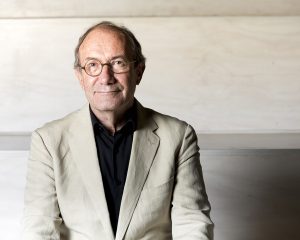 22 August
Delivering the highest quality of education for our future architects is a critical priority for our Institute. Through all the debate and lobbying for the significance of, and need for increased recognition for the architecture profession in the future of our towns and cities we must remember that much will depend on our future generations and thus education will be fundamental in achieving success.
We know that practice is continually changing, and if these changes are to be beneficial to society, a close dialogue with our education sector is essential for two way exchange. The Institute's National Education Committee (NEC) has been undertaking extensive work in reviewing accreditation and competency standards across the country and I am pleased to announce that, thanks to their efforts and the work of staff, National Council has adopted a new Tertiary Education Policy as well as a companion Advocacy Statement. I would like to thank all the members of the NEC for their excellent contribution.
Holistic architectural education is an essential foundation of the profession. As Guest Editor Michael Keniger wrote in the Jul/Aug edition of Architecture Australia,
'Although challenged by some, studio-based, integrative teaching practices within architecture are seen by other disciplines to enable effective, problem-based learning and to allow ideas to be pursued and developed through open discussion, evaluation and resolution.
'For all the questioning of the nature, structure, future of architectural education it possesses intrinsic strengths derived from the many intersecting characteristics and behaviours that it fosters. Fundamentally architectural education instils the capacity to respond positively to the competing needs and ambitions of others and to create supportive and meaningful environments for all.'
I believe we must build on this unique nature of our studio and problem based teaching – which encourages critical and creative thinking, and also protect the distinction between education and training in delivering the highest standard of architectural education, not just a bare minimum. We must also ensure Australian schools of architecture are in an internationally competitive position and can prepare students for successful practice within Australia as well as abroad. A further role for the schools is to ensure an understanding of collaboration and multi-disciplinary engagement in addressing our future. Our profession will need a strong and unified voice if this is to be achieved in the face of increasing competition for funds within the education sector.
On another advocacy front, the Victorian Government released their final draft Apartment Standards on Sunday 14 August. The Institute has long supported standards for apartment developments, including the success of SEPP 65 and the ADG which has resulted in a significant improvement of the quality of apartments in NSW. We are encouraged by the steps being taken in Victoria and hope they will soon be replicated further around the country. While the Institute supports the introduction of standards there are gaps in the current draft that we want to see addressed to ensure any legislation is effective, and our Institute will continue to work with and engage with the state government on this important issue as well as make a formal submission as part of their consultation process which is open for response until 5pm, 19 September. I encourage all members to review the proposed standards here and contribute to the debate in advocating the value of the profession in delivering design quality and protecting the public interest.
Ken Maher