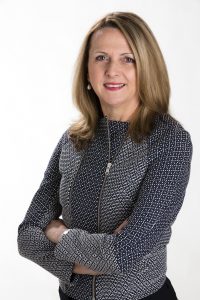 12 December, 2016
Since taking over the Chief Executive Officer role in May this year, I have been overwhelmed by the camaraderie, talent and dedication displayed by members and staff. It has been a challenging few years for the Institute and the profession but I am optimistic that as we move forward together we can enact greater change for the benefit of architectural professionals and the broader public realm.
We have already made headway, implementing a number of changes internally to enable staff to better service the broad membership. As well as actioning a range of initiatives to put the Institute in a better financial position and strategically focusing on three core pillars; membership, advocacy and education.
Following the AGM in May, a new governance structure was implemented with a Board of Directors, featuring three expert Independent Directors, freeing up our member-elected National Council to better focus on policy and strategy, the issues most important to members and the profession. As part of these changes we adopted a mandate for gender equity on the Board by the 2017 AGM and I am delighted that we successfully met this mandate well before target with the appointment of our third Independent Director in October.
We have also had to make some tough decisions along the way. In August after more than 35 years of providing a wide range of quality architectural services, the Institute's wholly-owned subsidiary Archicentre halted trading. Once again, I would like to thank the Archicentre Board, staff and executives for their hard work and dedication through what was a trying time.
At the beginning of the year, our member survey identified five public policy priorities; quality of the built outcome; climate change adaptation and mitigation; affordable housing; long term infrastructure planning and funding; and reducing red tape in the planning, development, building and construction processes. We have since reviewed our existing policies and advocacy statements for Multi-Residential Standards, Government Architect and Housing and opened them up for member feedback. We thank all members who took the time to review and provide valuable comments and we will continue to share these draft policies with members as we build a stronger voice for the profession.
We have celebrated the diversity and creativity within the profession through the Regional, Chapter and National Architecture Awards. In 2016, we had over 890 entries from around the country and overseas, a true testament to the incredible work members are undertaking day in, day out. If you missed out on joining us in Sydney for the National Architecture Awards you can see a wrap up of the top winning projects here.
And we won't be slowing down in 2017. We are strengthening our national committees to drive each of the core pillars, upgrading our IT systems to benefit staff and members, and developing a comprehensive three-year strategy. We will be working more closely with our subsidiaries, Planned Cover and Architecture Media, to further improve services to the profession.
I wish you all a safe and happy holiday season and I look forward to working with you again for a prosperous and productive 2017. And thank you to everyone who has provided support and guidance to me in my first six months at the Institute.
Jennifer Cunich
Chief Executive Officer