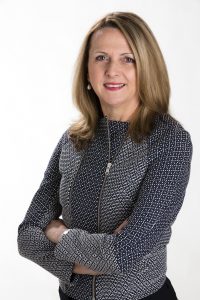 13 February, 2017
2017 is set to be a busy year for the Institute and we are already well underway.
On 4 May, the profession will come together for one of our biggest events of the year, the National Architecture Conference. PRAXIS: Process.Propositions.Production, has been curated by National President Prof Ken Maher along with Prof Helen Lochhead and features a program that explores processes of thought, engagement and action.
Tickets are now on sale for the two-day event which returns to Sydney for the first since 2010, taking place at the brand new HASSELL + Populous designed International Convention Centre, Sydney. Visit the website for all the latest details and to secure your registration today.
Expressions of interest for the role of Creative Director for Australia's Exhibition at the 2018 International Architecture Biennale in Venice are closing soon (26 Feb). The committee are looking forward to reviewing the proposals, with the level of interest already very high, and are excited to see the profession's ideas about how to represent and explore the place and experience of architecture in the Australian community in a rich and engaging story.
You will have noticed that elections are in full swing with a number of official positions up for vote, including Chapter Councillors for Queensland, Tasmania, Victoria and International; two National Councillor roles and the Presidency for WA Chapter. Voting closes on Wednesday 22 Feb, so make sure you log in to the election portal soon to cast your ballot.
We are working on our new inclusive three year strategic plan that will be designed and driven by members through councils, committees and feedback opportunities such as our Annual Member Survey which launched last week. The survey is an opportunity for you to provide comment on your membership experience and a valuable tool for the Institute as we move forward with our ambitious plan to build a strong voice for the profession in 2017 and beyond. Click here to log in to the member portal and access the survey.
The Institute is committed to providing a connected workspace fostering collaboration while providing the team with appropriate IT tools. There is a significant amount of work to be done before this goal is fully realised. Our first objective is an ambitious redevelopment of IT foundations; our networks, PCs, data backup, security, disaster recovery and enterprise level WiFi.
This project is continuing apace and is delivering dividends – we have new high capacity links in place between all offices, a bespoke network has been built from the ground up with new servers and 24×7 support and monitoring. Over the next 60 days we will transition all offices into this purpose built environment – joining early adopters, finance. Meanwhile, the NSW Chapter is enjoying reliable WiFi for the first time as it tests this aspect of the deployment. I look forward to keeping you up-to-date as we complete this phase and then layer additional value in the form of video conferencing and telephony.
This month we have welcomed our new finance team to the Melbourne office where the function will be better aligned with the senior executive. The team led by our Director Corporate Services, Ian Wilson, is championing strong internal collaboration to achieve a financially responsible budget for 2017.
We at the Institute look forward to supporting you as your essential professional and business ally in the year ahead as we work together with industry, governments and partner organisations to realise our shared vision for the profession.
Jennifer Cunich
Chief Executive Officer