Day Five of the tour was, as usual, a rapid-fire affair. Our morning began at the Foster and Partners 'campus' in Battersea, which includes several model making areas, a to-die-for materials library and a thrumming café. The visit revealed the practice's parallel interests in innovation, materials research and commercial viability. We all left suitably impressed.
By 10:30, we were in a taxi, racing across town to the sleek AL_A studio. Here, we were shown several of the practice's projects, which employ everything from carbon fibre to crafted ceramics. Then lunch, then a swift tour of the accomplished White Collar Factory by AHMM, then a pit-stop at the London outpost of the Australian studio Hassell. We rounded out the day with a tour of Mars, But more on that later.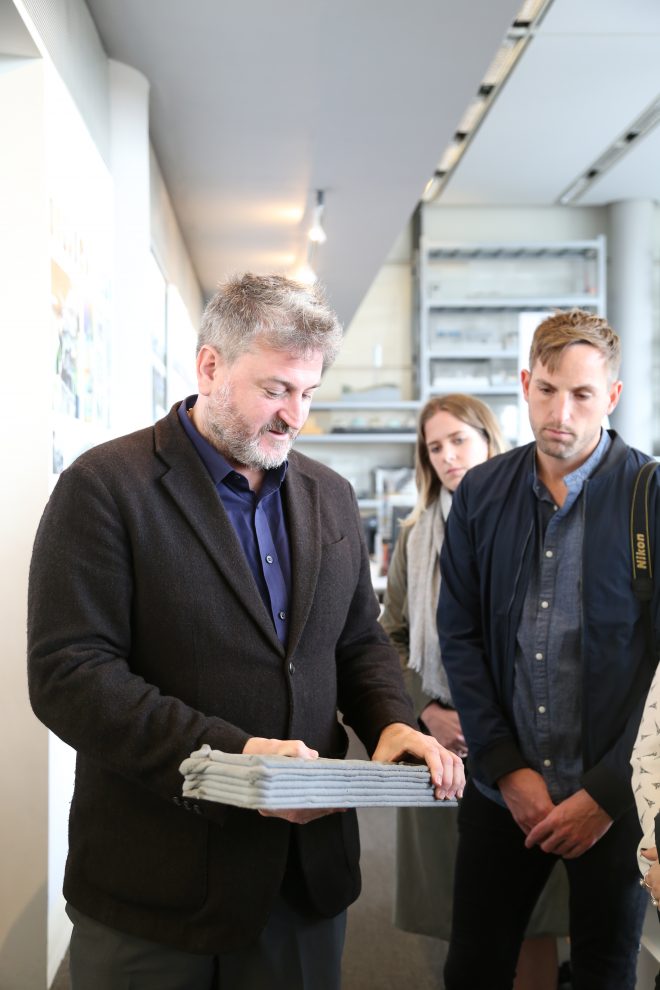 Learning about Foster and Partners Mars project.[/caption]
The pace of this tour has been quick, quick, quick – yet I couldn't have hoped for a speedier education. Over these last five days, we've visited two cities and eleven practices who have generously opened their doors to our group of young, curious architects. We've been thirsty for knowledge – and quite often parched – as we've raced around these cities, keen and eager to learn.
While we've moved at lightning speed, our observations have accumulated – and solidified – more slowly. We've started to see trends in what is said – or not said – by each practice that we visit. By now, we've also experienced two cities, with two distinctive architectural cultures, and patterns are emerging.
Spending an hour at each practice to talk about their projects – and priorities – the patterns are illuminating, Overwhelmingly, the studios in Copenhagen spent their time discussing people and place. Their focus was undoubtedly drawn towards the greater project their own city, and how they'd use their tools and talents to improve it.
By contrast, London's architecture scene has been underscored by intellectual, technical and professional ambition. In this fast-paced, global city, the outlook is international, multi-disciplinary and driven by an insatiable desire for excellence.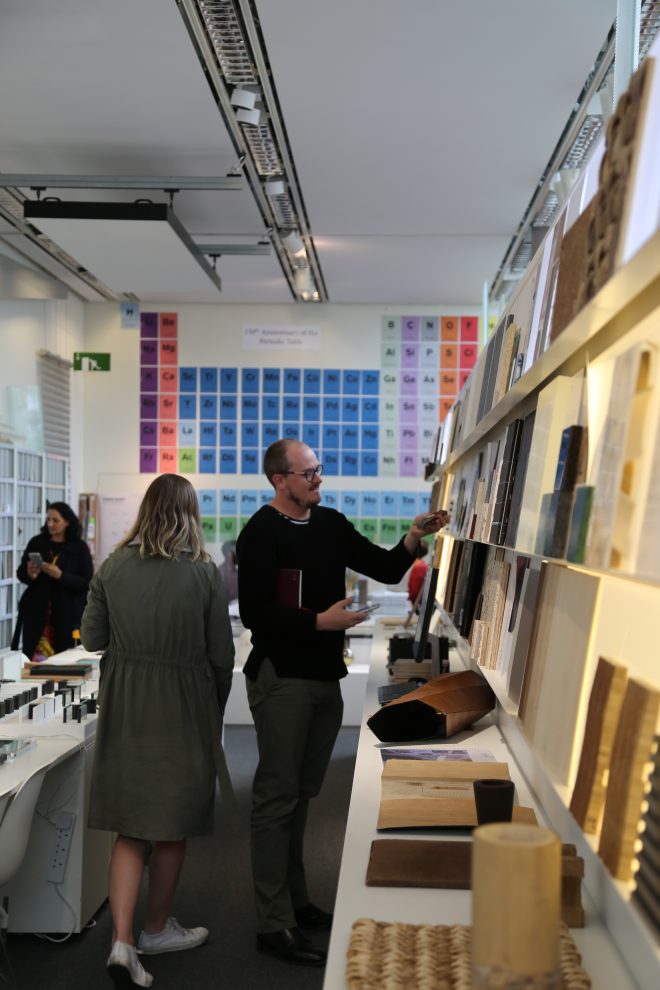 Foster and Partners Materials Research Centre.[/caption]
So far, this has manifested itself in all kinds of ways. It's evident in the structural prowess of Rogers Stirk Harbour and Partners, and in the impassioned investigations of Peter Barber Architects. It's also clear in the archive-diving work of 6a Architects, whose work originates in painstaking analysis.
For me, today felt like another stratosphere: moving through three (very) large practices was dazzling, and puzzling, and very foreign. Peering down on hundreds of monitors at Foster and Partners, I felt a long way from home and the realities of our small practice of three. At the same time, it was exciting, and exhilarating, to be amidst such an unfamiliar place. There was loads to learn.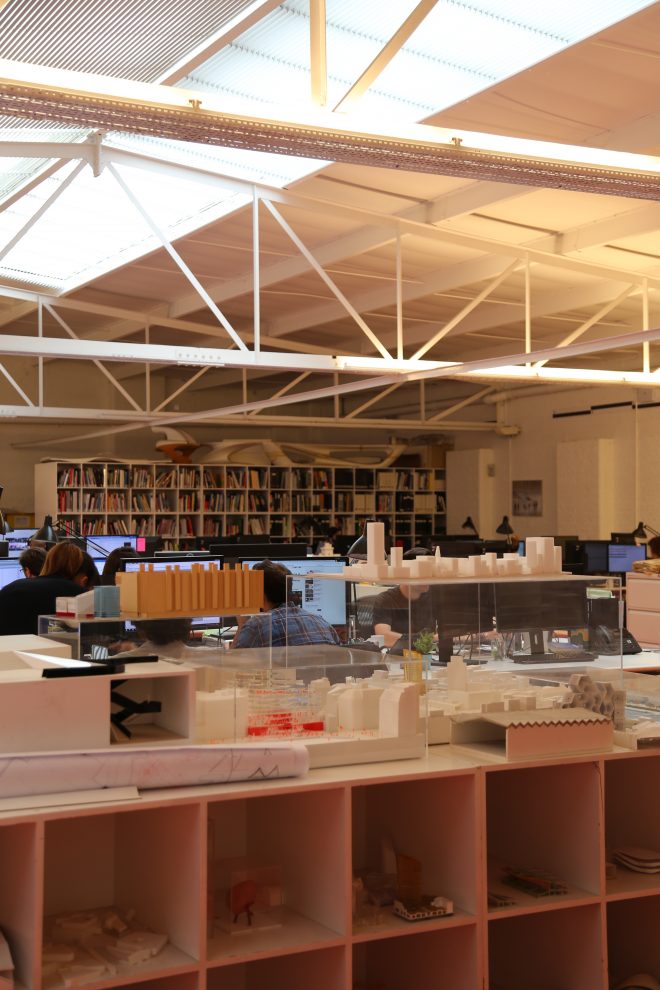 Yet, across these practices, it felt like we spoke more about life on Mars than we spoke about life in London. In fact, two of the three practices we visited have experimental projects they are developing on the red planet, far away from earth. The best of these was Hassell's enthralling Mars Habitat project, which mobilises inflatables and Martian dust to form a community for astronauts. Again, this was a world away from my daily work in Sydney.
Today, we heard more about architectural prowess than people or place, or this city we're in. This is not to say that these practices don't care about these other ideals – I'm sure they do. But, within our designated hour, we heard more about experimentation and technical excellence, and forging new frontiers.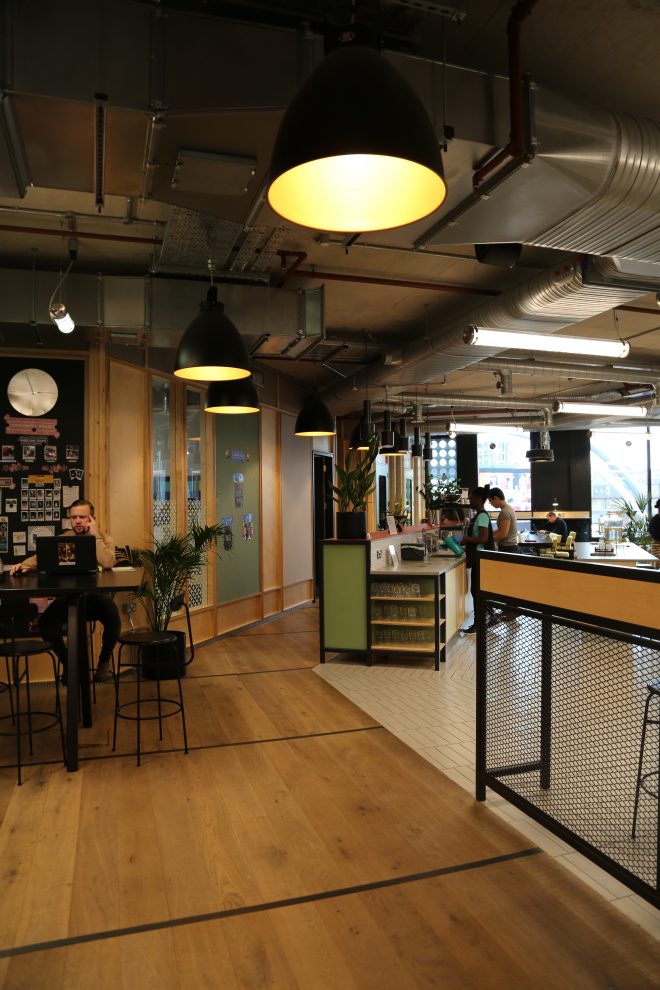 White Collar Factory by AHMM.[/caption]
Life on Mars? As the day drew to a close, I couldn't help but wonder about life on Earth, and in this place. Across the universe, these are undoubtedly the places that concern me and our studio's work.
Ultimately, hearing these things helped me – and everyone on the tour – start talking about what drives each of us: where we work, what we value, and what we think matters most. In many ways, this is what the Study Tour is all about: getting outside your comfort zone, challenging your assumptions, and figuring what you stand for.
– Jennifer McMaster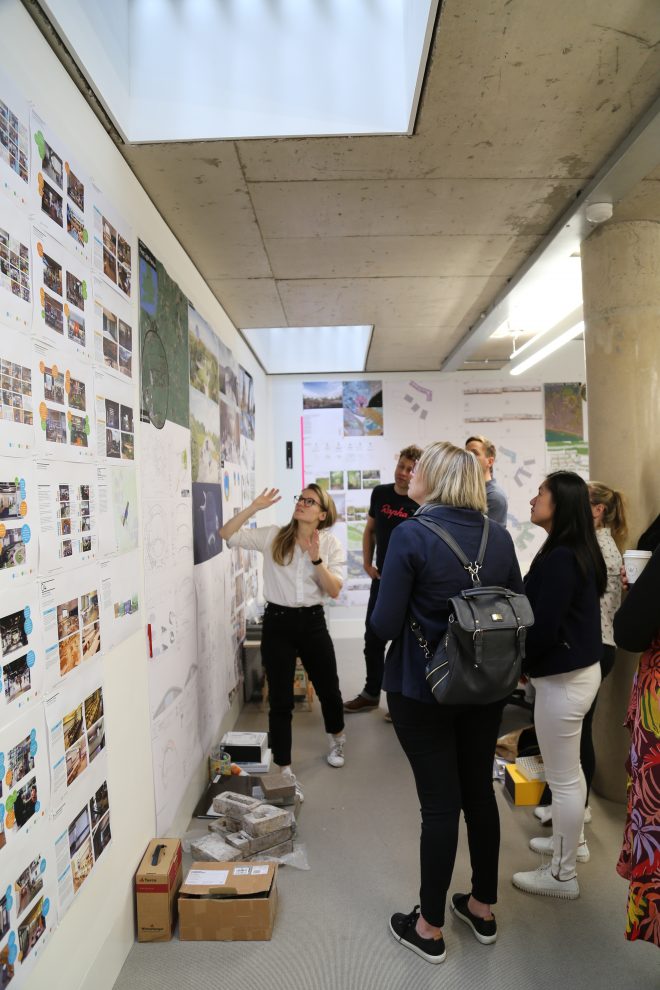 Hassell studio in London[/caption]