The Australian Institute of Architects congratulates Life Fellows of the Institute, Mr Michael Dysart and Dr Michael Llewellyn-Smith, and Fellows, Dr Robert Pem Gerner and Mr Hugh O'Neill on their receipt of Australia Day Honours.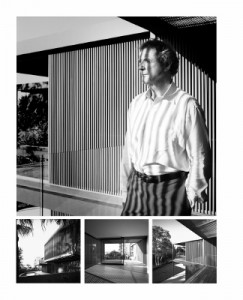 Michael Dysart (NSW) was appointed a Member of the Order of Australia for significant service to architecture. In 2002 Mr Dysart received the 25 Year Award from the ACT Chapter of the Institute for his Urambi Village project.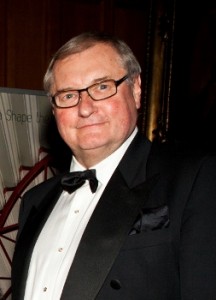 For significant service to local government through the promotion of city and state relations and planning, Michael Llewellyn-Smith (SA) has been appointed a Member of the Order of Australia. Dr Llewellyn-Smith has been a member of the Australian Institute of Architects since 1970 and was elevated to Life Fellow in 2010. He has made an outstanding contribution to urban planning and design, the framework within which architects act, primarily but not exclusively in the City of Adelaide and he is a distinguished member of the profession of architecture in South Australia.
Robert Pem Gerner (NSW) has been awarded the Medal of the Order of Australia for service to architectural education, particularly in the field of urban design. Dr Gerner was awarded a Fellowship to the Institute in 1982 and has been an examiner on the NSW Architects Registration Board and the ACT Board of Architects. He is the co-author of Architecture By Team (2008) and was co-editor of online journal Cityscape between 2005 and 2012.
Appointed an Officer of the Order of Australia, Hugh O'Neill (VIC) was recognised for distinguished service to architecture, through contributions to tertiary education and the fostering of relations with Asia, particularly Indonesia. Mr O'Neill has been a practising architect since 1957 and was Course Founder of Architecture of Asian Societies at the University of Melbourne in 1962.
————-
For media enquiries contact:
Alexandra Cato
National Media and Communications Officer
Australian Institute of Architects
P. + 61 (3) 8620 3813 | M. +61 (0) 416 022 818
alexandra.cato@architecture.com.au
The Australian Institute of Architects is the peak body for the architectural profession, representing 11,500 members across Australia and overseas. The Institute actively works to improve the quality of our built environment by promoting quality, responsible and sustainable design. Learn more about the Institute, log on to www.architecture.com.au.