Both the City of Perth Library and Public Plaza and the State Buildings have been recognised with the highest overall honour, the George Temple Poole Award, at the Australian Institute of Architects' 2016 WA Architecture Awards.
Honouring excellence in the design and construction industry, the Awards were held on Friday, July 1 at Crown Perth's Grand Ballroom.
Presented each year to the project judged worthiest of all award winners in each category, this is the first time in the history of the WA Architecture Awards that there has been two prestigious George Temple Poole Awards.
Both the State Buildings and the City of Perth Library and Public Plaza were designed by Kerry Hill Architects, with Palassis Architects as heritage architects on the State Buildings. Together, the two projects all but complete Perth's most important civic space, Cathedral Square. Faced with the dilemma of experiencing two exceptional works, the jury felt it had no alternative but to give a joint award.
'Whilst both projects are very different in their own separate ways, they are both innovative, highly rigorous and incredibly strong in their design approach. They deliver jointly and individually an incredibly rare and high order of public realm and civic amenity, which will be enjoyed by people of all ages for a very long time,' the jury said.
In addition to the George Temple Poole Award, the City of Perth Library and Public Plaza also won the The Jeffrey Howlett Award for Public Architecture and a Commendation in the Interior Architecture category, whilst the State Buildings took out The Margaret Pitt Morison Award for Heritage and the Colorbond® Award for Steel Architecture.
Now in its second year, the Enduring Architecture Award went to the iconic Perth Concert Hall by Howlett and Bailey Architects. Recognising projects that have withstood the test of time and remain important in a contemporary context, the award was this year renamed to recognise the work of long-serving public works architect, Richard Roach Jewell.
'The great-great-grandfather of Perth businesswomen and philanthropist Janet Holmes à Court, Jewell was responsible for many prominent buildings that were built in the mid-19th century, including The Deanery, the original Perth Railway Station and the east and west wings of the State Buildings. I think it is certainly very fitting to dedicate the Enduring Architecture Award to Jewell's important work, much of which still stands today,' said Philip Griffiths, WA President, Australian Institute of Architects.
All Western Australian Named and Architecture Award winners will progress to the Australian Institute of Architects National Awards to be judged against the very best architectural works in the country.

Full list of winning projects:
GEORGE TEMPLE POOLE AWARDS
City of Perth Library and Public Plaza by Kerry Hill Architects
The State Buildings by Kerry Hill Architects (Architect), Palassis Architects (Heritage Architect)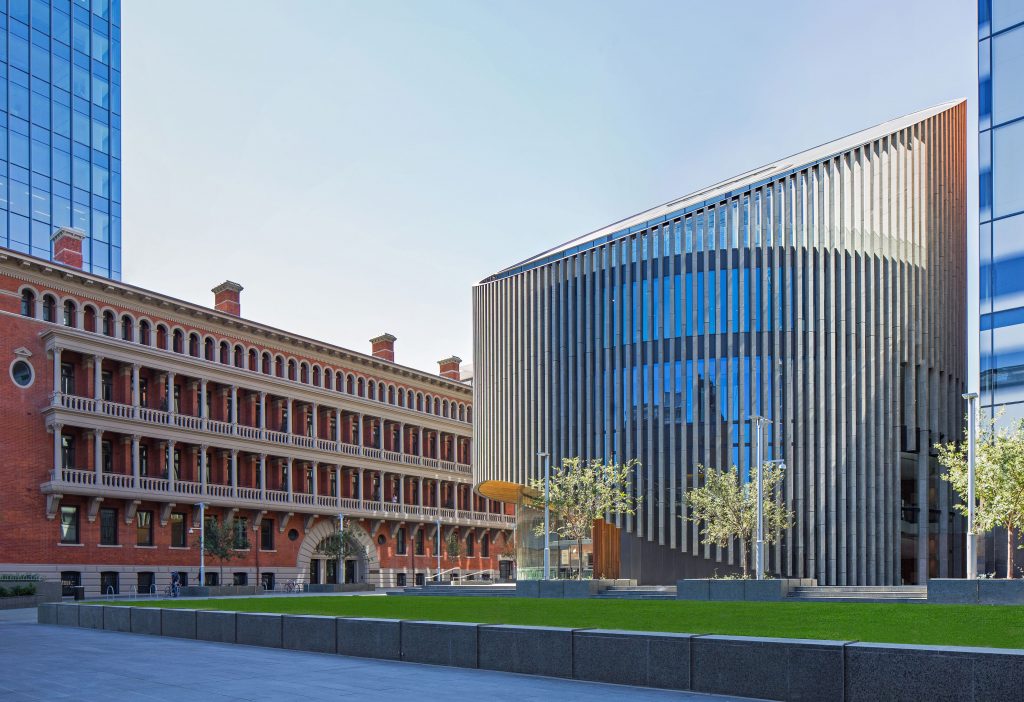 PUBLIC ARCHITECTURE
The Jeffrey Howlett Award for Public Architecture – City of Perth Library and Public Plaza by Kerry Hill Architects
Architecture Award – Surf Club Building and Commercial Development City Beach by CHRISTOU Design Group
Architecture Award – Western Australian Institute of Sport High Performance Service Centre by Sandover Pinder + dwp|suters
Architecture Award – Carnarvon Police and Justice Complex by Cox, Howlett & Bailey Woodland
Commendation – Bold Park Aquatic by Donovan Payne Architects
Commendation – National Anzac Centre by Peter Hunt Architect
EDUCATIONAL ARCHITECTURE
The Hillson Beasley Award for Educational Architecture – Mother Teresa Catholic College by Parry and Rosenthal Architects
Architecture Award – Ngoolark Student Services, ECU Joondalup by JCY Architects & Urban Designers
Commendation – Bunbury Catholic College Mercy Campus by CODA Studio and Broderick Architects
Commendation – Hale Junior School Arts Building by Site Architecture Studio
Commendation – Year 7 Teaching Facility, John Curtin College of the Arts by JCY Architects & Urban Designers
RESIDENTIAL ARCHITECTURE – HOUSES – (New)
The Marshall Clifton Award for Residential Architecture – Houses (New) – Victoria Avenue by spaceagency
Architecture Award – Bay View House by CSA Craig Steere Architects
Commendation – Courtyard Residence by Ross McAndrew Architect
Commendation – Mosman Bay House by iredale pedersen hook Architects
Commendation – Omeo House by Bosske Architecture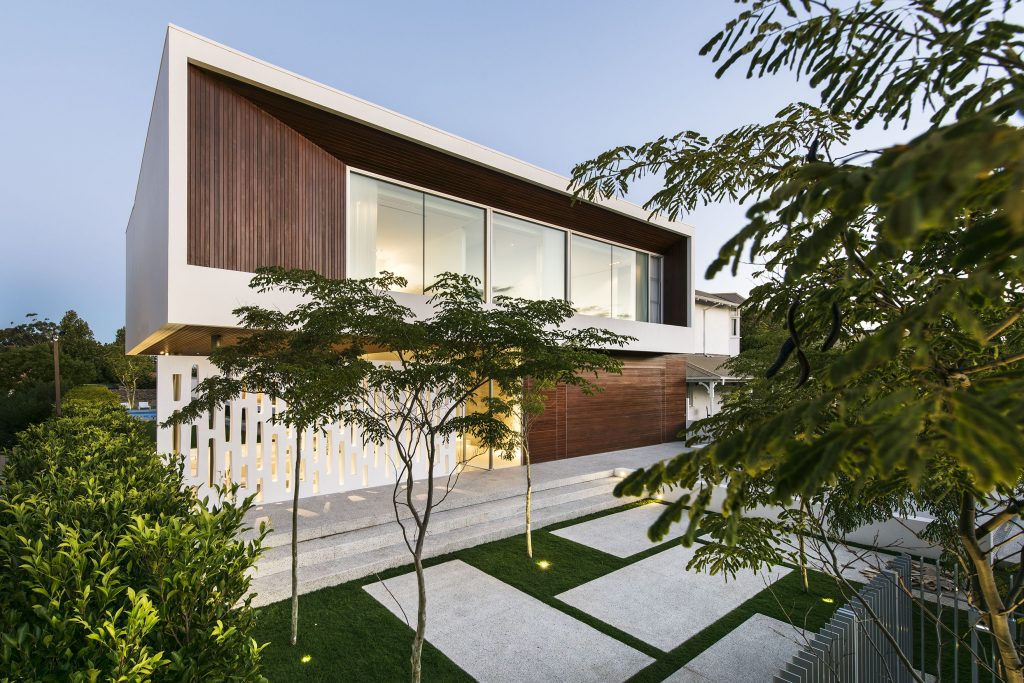 RESIDENTIAL ARCHITECTURE – HOUSES ALTERATIONS AND ADDITIONS
The Peter Overman Award for Residential Architecture – Houses (Alterations and Additions) – Camino House by Bosske Architecture
Architecture Award – 2 + 2 by MORQ
Architecture Award – Claremont Residence by David Barr Architect
Commendation – The Boulevarde by Officer Woods Architects
RESIDENTIAL ARCHITECTURE – MULTIPLE HOUSING
The Harold Krantz Award for Residential Architecture – Multiple Housing – Knutsford / Stage 1 by spaceagency
Architecture Award – SODA APARTMENTS by Gresley Abas Architects
Architecture Award – Mika by Cameron Chisholm Nicol in association with David Barr Architect
Commendation – Halo on Mount Apartments by Baltinas Architecture
HERITAGE
The Margaret Pitt Morison Award for Heritage – The State Buildings by Kerry Hill Architects (Architect), Palassis Architects (Heritage Architect)
Architecture Award – Petition at The State Buildings by spaceagency
Commendation – New Museum Project – State Heritage Conservation Works by Hocking Heritage Studio
URBAN DESIGN
The John Septimus Roe Award for Urban Design – Cloisters Redevelopment by The Buchan Group – Perth
Commendation – Victoria Quay Enabling Precinct Plans by CODA Studio
Commendation – Esperance Foreshore by HASSELL
COMMERCIAL ARCHITECTURE
The Ross Chisholm and Gil Nicol Award for Commercial Architecture – Alex Hotel by spaceagency
Architecture Award – Mirvac OTB Tower, COMO The Treasury & Annex by Kerry Hill Architects (Design Architect & COMO The Treasury Project Architect), HASSELL (Mirvac OTB Tower & Annex Project Architect) and Palassis Architects (Heritage Architect)
Commendation – Richmond Well Being Centre by Armstrong Parkin Architects
Commendation – Brookfield Place Tower II by Woods Bagot
INTERIOR ARCHITECTURE
The Julius Elischer Award for Interior Architecture – Bay View House by CSA Craig Steere Architects
Architecture Award – Petition at The State Buildings by spaceagency
Architecture Award – The University of Western Australia Guild Student Central Hub by Hames Sharley
Commendation – Brookfield Multiplex Headquarters by Woods Bagot
Commendation – COMO The Treasury by Kerry Hill Architects (Architect), Palassis Architects (Heritage Architect)
Commendation – City of Perth Library by Kerry Hill Architects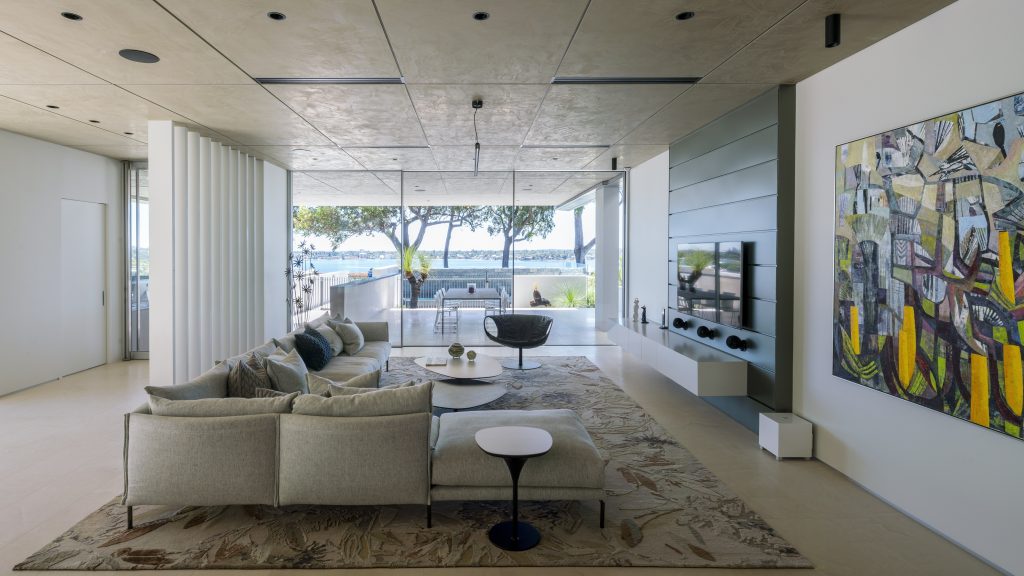 SMALL PROJECT ARCHITECTURE
The Iwan Iwanoff Award for Small Project Architecture – Adelaide Terrace by vittinoAshe Commendation – Standby Espresso by NOMA*
SUSTAINABLE ARCHITECTURE
The Wallace Greenham Award for Sustainable Architecture –Mirvac OTB Tower, COMO The Treasury & Annex by Kerry Hill Architects (Design Architect & COMO The Treasury Project Architect), HASSELL (Mirvac OTB Tower & Annex Project Architect) and Palassis Architects (Heritage Architect)
Commendation – Mosman Bay House by iredale pedersen hook architects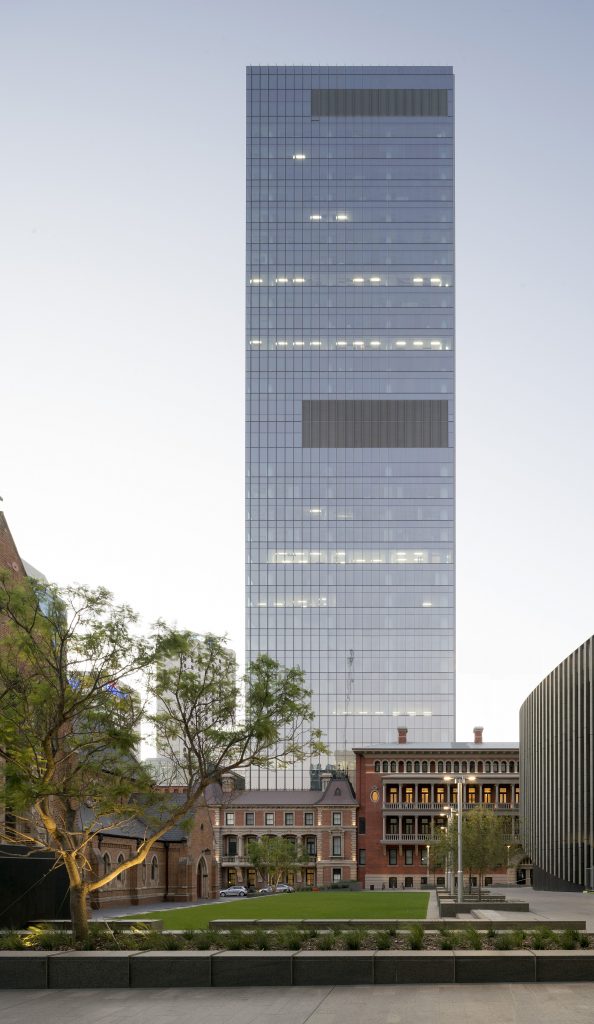 RICHARD ROACH JEWELL ENDURING ARCHITECTURE AWARD
Perth Concert Hall by Howlett and Bailey Architects
COLORBOND® AWARD FOR STEEL ARCHITECTURE
Colorbond® Award for Steel Architecture – The State Buildings by Kerry Hill Architects (Architect), Palassis Architects (Heritage Architect)
Commendation – Petition at The State Buildings by spaceagency
MONDOLUCE LIGHTING AWARD
Mondoluce Lighting Award – COMO The Treasury by Kerry Hill Architects (Architect), Palassis Architects (Heritage Architect)