Five of Australia's best emerging architects will embark on a tour of Copenhagen, London and Lisbon, as winners of the prestigious Australian Institute of Architects Dulux Study Tour 2019.
Carly McMahon (Liminal Studio), Jennifer McMaster (TRIAS), Phillip Nielsen (Regional Design Service), Ben Peake (Carter Williamson Architects), and Alix Smith (HASSELL) were today announced as the award recipients following a rigorous selection process.
The Institute's Dulux Study Tour is a respected and sought-after program that offers curated, first-hand experiences of some of the world's best architectural sites and global firms. Award entrants must have graduated less than 10 years ago from a tier-two or five-year architecture degree.
The Institute's National President and Jury Chair, Clare Cousins, said the award acknowledges the activities and achievements in architectural practice, education, design excellence and community involvement.
'The jury was impressed by the winners' depth of skill, engagement and dedication to their profession,' she said.
'We congratulate all for their success from such a competitive field of applicants. The Institute's Dulux Study Tour is one of our most coveted awards that celebrates the importance of experiencing architecture first hand by our most promising emerging practitioners.'
She urged eligible members who were unsuccessful this year to reapply in 2020.
The Institute's Dulux Study Tour to Europe allows participants to visit multiple projects, site tours, galleries and meet leaders of the industry at professional networking opportunities.
The five winners: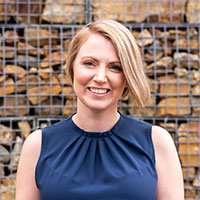 Carly McMahon (Tasmania)
Carly is an architect at Liminal Studio, which integrates design and architecture with interior design, furniture, object design, arts, curation and production design for projects including the Hedberg Performing Arts Centre and Cascades Female Factory History and Interpretation Centre.
Image: Matt Sansom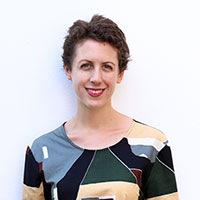 Jennifer McMaster (NSW)
Jennifer is a director of studio, TRIAS, and has worked on residential and cultural projects across Australia and the UK. She received the 2015 NSW Design Medal, and the NSW Australian Institute of Architects Graduate of the Year Award.
Image: Jonathon Donnelly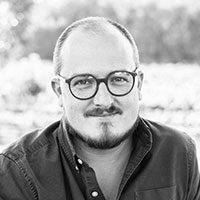 Phillip Nielsen (Victoria)
Phillip is the co-founder of Regional Design Service in Corowa, a firm aimed at delivering meaningful, thought-provoking and sustainable design outcomes for rural and regional communities and people.
Image: Georgie James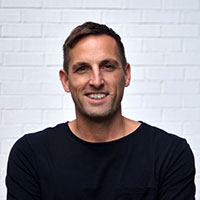 Ben Peake (NSW)
Ben is an associate at Carter Williamson Architects with a keen interest in exploring how cities can help shape human interaction. He was a founding member of Save Our Sirius and is a casual academic in the School of Architecture at UTS.
Image: Matt Fraser
Alix Smith (Victoria)
Alix is an Associate at HASSELL who has led projects from pop-ups to the Melbourne Metro. She has 10 years' experience in the architecture industry, including a year teaching at the University of Melbourne.
Image: Victor Scorsis
Ms Cousins also thanked Dulux for its generous and ongoing support for Australia's emerging architects. She also paid credit to fellow jurors Richard Hansen, Michael Linke, Carrie Field, Emily Ouston and Thom McKenzie.
Dulux Trade General Manager Richard Hansen congratulated the award winners for their commitment and excellence in the industry.
'We are proud to support the 12th year of the Study Tour because we know what an important impact it has on Australia's emerging talent,' he said.
'The tour offers unparalleled insights and exposure into the best architectural firms and projects in these European cities. It's a great opportunity to learn from the best and bring that education back to Australian projects.'