at the 15th International Architecture Exhibition – La Biennale di Venezia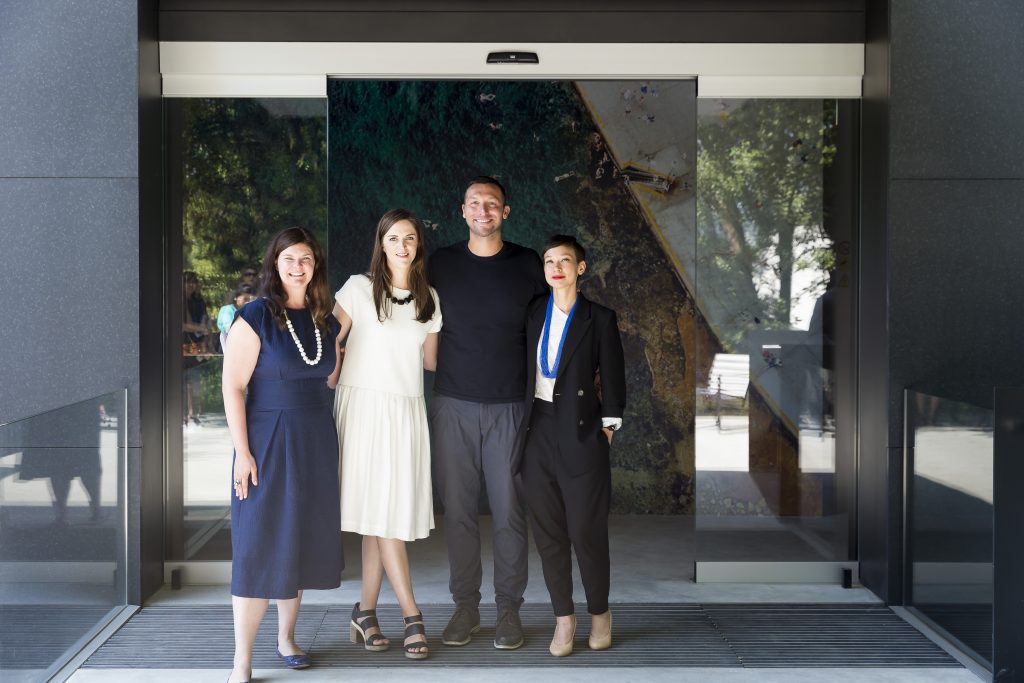 The Pavilion of Australia's exhibition The Pool officially opened today (Thursday, 26th May – 7pm AEST) with a ceremony and Ian Thorpe, Olympic gold medal winning swimmer, in attendance
One of Australia's greatest cultural symbols – the pool – forms the foundation of the Australian Exhibition at the Biennale Architettura 2016, which will run from May 28 to November 27 2016.
The Australian Exhibition, presented by the Australian Institute of Architects and curated by Aileen Sage Architects (Isabelle Toland and Amelia Holliday) with Michelle Tabet, uses the pool as a lens through which to explore Australian cultural identity.
Their manifesto encourages the audience to step outside the architect-to-architect discourse to show how a familiar, common object, the pool, is in fact pregnant with cultural significance; it is both artefact and catalyst of change.
The Pool is about public space as a vital component to society and shows the many ways in which its public character is interpreted and occupied.
The Creative Directors of The Pool said:
'Pools in Australia are currently facing significant challenges as social institutions. The threatened closure and demolition of Australian public pools is a perennial theme of community protest and activism and is an issue to which architects and urban commentators are inevitably drawn.
'By identifying the pool's cultural importance to Australia, we are pushing for a more critical engagement with the civic and social values that underpin our work as architects. The power and breadth of these places should not be underestimated nor simply jettisoned as uneconomical. Architecture can and does have an impact that transcends conventional economic models.'
Through the description of events, experiences, histories or memories, the narratives presented collectively describe a powerful relationship between place and society, intrinsic to this year's Biennale Architettura theme Reporting from the Front.
The Creative Directors have selected eight prominent cultural leaders to share their personal stories, to explore the relationship between the pool, its architecture and Australian cultural identity. The contributors include Olympic gold medal winning swimmers Ian Thorpe and Shane Gould; environmentalist and 2007 Australian of the Year Tim Flannery; fashion designers Romance Was Born; writer of best-selling book The Slap Christos Tsiolkas; winner of the 2012 Miles Franklin Prize Anna Funder; Indigenous art curator Hetti Perkins and Australian rock-musician Paul Kelly.