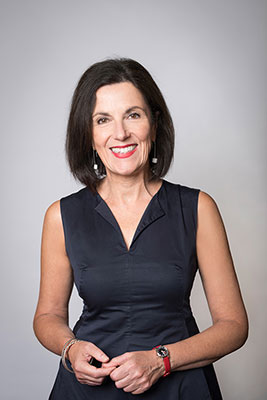 Change is in the air. At the very least, the urgent need for change is at the front and centre of many of the conversations taking place within the profession and more broadly in public discourse, where the public interest is back in focus
These conversations are not unique to Australia. They are happening all over the world in established and developing economies along with deliberative action ranging from the small to city-changing. While these conversations are vital for progressing and challenging our understanding of the world we live in, they also highlight the disconnect between our aspirations and our actions – as a profession and as individuals.
At both the American Institute of Architects' Convention in May and last month at our own National Conference, Collective Agency, there was an overwhelming focus on highly altruistic aspirations. Having articulated this, we now need to make conscious and collective choices to bridge the gap between our ambitions the profession can, and should make, and the actions we take to realise them.
Collective Agency co-curator Monique Woodward aptly welcomed delegates by saying 'This is not a call to action, it is a response to a call that hasn't been answered'.
Now is the time for us as architects, to take greater responsibility for our roles in creating the world we want to live in, for stepping up and being the leaders we say we are. For me, this is what these conferences were really about. Not about just talking idealistically of an environmentally, socially, culturally and economically just world, they challenge each of us to look to ourselves to make a meaningful difference in the here and now.
To do this we need to face our current reality and understand the complexities of the systems in which we work and the different perspectives of our collaborators and peers. While we could all picture working in a world with perfect procurement and construction processes, we need to be more cognisant of the, at times, harsh reality of our political and economic frameworks as well as the opportunities we have to press for their reform.
Building safety is a prime example. We have fronted up to the challenge of convincing governments that change is not only imperative but urgent. We are championing safety and quality, putting forward practical solutions to better protect the community that focus on regulatory reform and compliance. At the same time, we are also supporting our members to be better informed, with everything from practice advice to CPD. Other important actions to underpin this include research into risk allocation, procurement and novated contracts and the development of procurement guidelines. Our direct advocacy is being complemented by media commentary to keep up the pressure for change.
As conference keynote speaker Lesley Lokko said: 'Change is possible, it is happening right here right now'. To affirm ourselves as leaders we must now walk the talk. We as individual members of the profession need to act, so let's work collectively as agents of change. As we head into our workplaces we have a choice – do we maintain BAU or do we make change in what we do on a daily basis.
With so many participants in the built environment we may not dictate the conversation, but we need to start by advocating for what is fair, equitable and responsible, to achieve the best outcomes for the built environment and the communities we serve. There is no simple solution to fix the planet or our industry but, as architects we need to continue to earn respect, with not only our own priorities, but also higher order priorities, in order to grow our influence. Advocating for, and delivering a carbon positive, culturally inclusive, built environment should be as core a priority, as building industry reform.
Buildings and construction play a big part in our energy and resource consumption, environmental depletion and waste, accounting for nearly 40% of Greenhouse Gas (CO2) emissions.  We as architects can do something about this. Together with our clients, we can commission and design buildings, cities and infrastructure that resets the paradigm. We can strengthen our work practices to create architecture and urbanism that has a more positive impact on the world around us. And the Institute can play a role too, providing principles for all the profession to follow, to show our leadership and commitment to a high quality, more regenerative and sustainable built environment. 
We need to commit to upholding best-practice through engaged CPD, not just because it's mandated but because as a profession we know an informed profession is not only more valued, but ahead of the curve. The Institute is working on developing consistent CPD programs for all our members, nationally and internationally. It shouldn't matter where you are located, you will be able to access high-quality CPD programs to suit your needs.
Acknowledging our Indigenous communities in the work we do is long overdue and was another welcome theme from Collective Agency. At our last National Council meeting just prior to the conference, we unanimously voted for a national Reconciliation Action Plan. The RAP program provides a framework for practices to support the national reconciliation movement.
As the voice of the profession, we are committed to helping create a country in which Aboriginal and Torres Strait Islander Australians participate in opportunities and expectancies afforded to all Australians. We are working to help arrive at a day when Aboriginal and Torres Strait Islander cultures, histories and connection to Country are reflected in the built environment of all our cities, regions and towns. We add our efforts to an inclusive process of reconciliation for all Australians with positive benefits for everyone. We support the maintenance, respect, celebration and growth of one of the world's oldest, richest, and most distinctive Indigenous cultures.
Finally, I would like to congratulate all the winners of the Chapter Architecture Awards. I know the National Jury have a challenging, yet exciting job ahead as they review all the winning projects. The Awards program provides an affirming moment of the work being done around the country. Exemplars that we should all aspire to, be they small projects, examples of ambitious regional and urban regeneration and everything in between. Architecture at all scales can have a positive impact on people and places. Collectively we can make a powerful difference when we put words into action. 
Helen Lochhead
National President