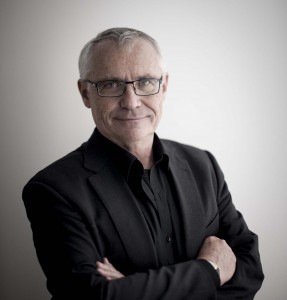 Welcome to the inaugural issue of the Institute's new look weekly e-newsletter, which you will receive every Monday.
The Institute is making some changes to the way it communicates with members. This is a process that began a couple of months ago with the launch of our new website, and now continues with a new approach to our e-communications.
The Institute is streamlining its emails, decreasing the amount we send and reducing instances of doubling up and inbox clutter.
The Institute's weekly e-newsletter will now contain a mix of chapter and national content, and is our primary vehicle for the latest news items, as well as highlighting key Institute activity. The aim is to provide you with a regular, relevant and readable newsletter. In addition, the newsletter is mobile friendly and accessible across a range of platforms and devices. We're keen to hear what you think of this new format and welcome your feedback.
In addition, a weekly 'What's On' bulletin will be sent to members on Wednesday mornings to keep you up to date with events.
In this issue, we look at the Scrap the Cap campaign. In April, the Institute expressed its opposition to the federal government's proposed reforms to self-education expense deductions. The government proposes to introduce an annual tax deduction cap of $2000 on all work-related education expenses.
We believe that the tax will negatively impact the training and professional development of architects. Recently a Scrap the Cap Alliance was formed to lobby the government to reverse its decision. Over 70 organisations, including the Institute, have joined the Alliance.
On Friday, the government announced in its mid year economic review that the introduction of the cap would be postponed for 12 months. In that time, we will continue to lobby against its introduction. I encourage all members to complete our short survey. As the information you provide will help inform our engagement with the Alliance and shape our message to the federal government and opposition.
Last week, National Council met in Canberra with a full agenda. Some of the issues tabled included the Institute's priority policies for the federal election, membership of the Australian Design Alliance, a new Acumen content review committee, review of progress on 41X and new leased premises for the NT Chapter. Watch this space; we'll have more on these issues in the coming weeks.
Regards,
Paul Berkemeier
National President