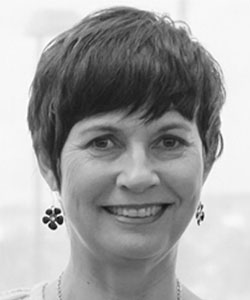 1 Oct 2018

It is an exciting time to join the Institute's team as, together, we work to deliver a range of innovative and transformative projects aimed at promoting Australia's vibrant architecture community and providing more value to members. I would like to thank you for the warm welcome I have received.
My career has been diverse and I have worked across a range of sectors in a variety of positions. I began my working life as a veterinarian, ran my own veterinary pathology business, and after selling it have held senior executive roles in corporate, Government and non-profit organisations. I have worked in a number of organisations during periods of vast change and business growth – in particular the delivery of digital transformation projects, driving innovation and effecting organisational structure and culture changes. I look forward to drawing on these experiences as I work with the dedicated Institute team from all over the country over the coming months. It is an exciting time for our organisation and for the profession more broadly. The changes currently underway at the Institute will have profound impacts on you as individuals working in and running practices, as well as strengthening the voice of the profession as we help tackle the many challenges facing our communities.
Undoubtedly, architects make a vital contribution to the community and society as a whole. Quality architecture makes a tangible difference to the quality of people's lives, to our cities and to our regions – communities are improved through beautiful and sustainable design. In Australia, I believe our architecture defines who we are, where we come from and where we are going. The future is bright and I look forward to working with Institute members towards a shared vision that enriches the fibre of our society.
Over the past fortnight, I've had the pleasure of meeting with staff and gaining insight into our current and planned projects. I'm very impressed with the engagement and collaborative spirit of members at all levels and believe this provides the optimum environment for success. I would like to take this opportunity to acknowledge and thank Clare Cousins, our National President, for her immense contribution over the past two months as Acting CEO. Her passion for architecture, willingness to tackle the role head on and enthusiasm in guiding staff has been exceptional.
Again, I thank you for welcoming me to the Institute. I look forward to meeting and celebrating with you at the upcoming National Architecture Awards ceremony in Melbourne on 1 November.
Dr Judith Slocombe
Interim Chief Executive Officer