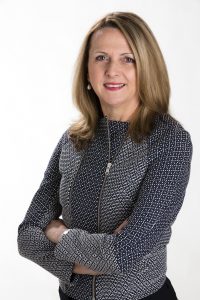 April 16, 2018

Excitement is definitely building ahead of the Venice Architecture Biennale opening next month following the successful preview events in Melbourne and Sydney last week. It was also terrific to see the Australian Government show their support for our ground-breaking exhibition, Repair, contributing $150,000 in funding. Announcing the grant, Minister for the Arts, Senator Mitch Fifield said: 'Australia's participation in the Biennale will showcase our world class architectural talent, engage us in a global conversation around the future shape of the built environment and help to establish international partnerships and trade opportunities, which are vital to driving our creative economy.' Repair is a truly ambitious undertaking, with the Creative Directors travelling this week to Sanremo to transport to Venice the 10,000 now mature endangered native plants grown from seeds sown eight months ago, which will form the centrepiece of the installation.
Closer to home we are preparing to launch our own significant project, the refreshed and much-enhanced Acumen Practice Notes. This critical tool for members has been completely transformed inside and out. We have coordinated a comprehensive update of its content, while at the same time reconceiving and upgrading the digital platform to vastly improve the user experience. Once it goes live, members will discover a streamlined, highly effective operating system with additional, practical features that make it easier to use and increase its effectiveness. A display of frequently viewed notes and proformas and the ability create your own personalised gallery of 'favourites' are just a few of the added functionalities it will offer. The rebuilding of Acumen Practice Notes has been an extensive but very worthwhile process because of the added value it will deliver for members. The new system has been extensively user tested, the revised content produced with the assistance of the Architects Registration Board of Victoria's ongoing support, and the project as a whole is a terrific example of what can be achieved through sound collaboration.
The next stage after Acumen Practice Notes will be undertaking a refresh of the Environment Design Guide. First established more than two decades ago, this wide-ranging resource of more than 200 peer-reviewed design notes covers various aspects of sustainability in the built environment for design practitioners. During this time huge strides forward have been made, technologically and otherwise, in sustainable building practice and a comprehensive review of the guide will help ensure its continued value to members.
Ahead of our upcoming Annual General Meeting on 15 May, our audit has been completed and we look forward to presenting our healthy finances at the meeting. Both our Annual Report and Notice for the AGM will be released shortly. I would like to conclude by adding my warmest congratulations to Helen Lochhead as the Institute's President-Elect. This appointment builds on the already formidable contribution Helen has made serving on our Board and National Council.
Jennifer Cunich
Chief Executive Officer