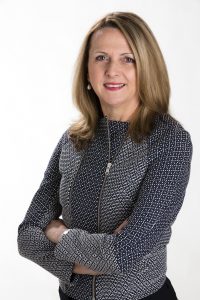 March 19, 2018

Last week, federal Labor announced their Australian Investment Guarantee policy, aiming to boost business investment in energy saving projects, lower energy bills and ultimately cut carbon pollution. While the energy debate in Australia has centered for some time on supply ignoring the demand side of the equation, as we raised last year following the release of the Finkel Report, it is positive to see federal policymakers factoring the benefits of energy efficiency in the buildings that surround us.
Under Labor's proposed policy, "all Australian businesses will be able to immediately deduct 20 per cent of investment in eligible depreciable assets over $20,000, including assets that lower energy use and improve energy efficiency".
Buildings account for almost a quarter of all emissions in Australia and an even higher percentage of energy use, steps like the above policy go part of the way to reducing these emissions and the next stage will be to see the application of good design in a more rigorous regulated manner for all new buildings and retrofitting. The Institute will continue to champion changes across the board to improve energy efficiency of Australian buildings.
One such opportunity for enacting change is calling for amendments to the National Construction Code, with the latest draft open for feedback until 13 April. The latest updates to the Code do not include increased stringency measures for housing. With the next opportunity for review not until 2022 and some half a million new homes projected to be built in that time, it puts into context the consequence of inaction across Australia's housing supply pipeline. This is stock that will have a lifecycle of 50 to 100 years. And it's stock that risks being built to a standard far lower than it should be – effectively building into the bricks and mortar higher costs to consumers that could have been avoided.
The Institute will be submitting our proposed updates and we call on members to either submit their own feedback to our National Policy Advisor Leanne Hardwicke, before COB Thursday 29 March for consideration in the Institute's submission or you can submit directly to the ABCB.
On the topic of homes, last week I attended an ASBEC meeting in Melbourne where we were joined by Homes for Homes CEO Steven Persson. For those not familiar with the organisation, I encourage you to explore their website. The guiding principle of this initiative, is to see the whole community band together to increase social and affordable housing to assist some of our most vulnerable members of society. Home owners can assist by registering their property with Homes for Homes and pledging a 0.1 per cent tax deductible donation on the sale of a home, a permissive caveat is placed on the property for future sales resulting in ongoing funds for this important social enterprise. And this is not just limited to homeowners, there are opportunities for commercial properties (owners and tenants) as well as developers.
Architects have a unique opportunity as integral members of the building sector to show leadership in this space by raising awareness for the program within their networks.
Lastly, I'd like to add my congratulations to John Wardle Architects and Room 11 who have been selected to participate in the International Architecture Exhibition in Venice later this year. Both firms were chosen by overall Biennale Curators, Yvonne Farrell and Shelley McNamara, to join their main exhibition in the Central Pavilion alongside 69 other participants from across the globe. It is a fantastic opportunity to further increase the exposure of Australian architecture on this important global stage in addition to the work of Baracco + Wright in collaboration with Linda Tegg for the Australian Pavilion.
Jennifer Cunich
Chief Executive Officer