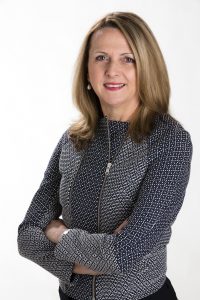 3 Jul, 2017
As architects, you are renowned for your expertise in the aesthetic. But, to state the obvious, the profession is about so much more than that. As we all know it's about sustainability, it's about spatiality, about imagining innovative solutions and creating inspired public and private places.
It's also about safety, and the Grenfell fire in London has put this aspect of your work sharply in focus – and rightly so.
Since news of the fire broke, the Institute has been very active behind the scenes engaging with government and the relevant authorities to better understand their plans for addressing identified and potential risks in Australia.
Over the last week we have received a number of briefings and discussed the solutions that the profession has put forward. We have been gathering and considering the facts to clarify and agree the actions that need to be taken.
This is clearly a very serious and pressing issue of public safety and one the Institute is taking a strong leadership position on. We will be commenting publicly and providing additional resources to members in the weeks ahead. This will include updated advice from the National Practice Committee for members on fire safety in buildings.
At the same time, we are also participating in the formal processes established to respond to the risks identified to date, such as the upcoming public hearing as part of the Senate Standing Committee inquiry at the federal government level to which we will be making a submission.
I look forward to providing you with a further update on this very important matter shortly.
Members will have received an email last week inviting you to participate in our consultation process for our new Strategic Plan. Over the past year, National Council, in consultation with Committee chairs and the Board, have been developing clear priorities linked to our three pillars of Advocacy, Education and Practice (formerly Membership). These objectives form the foundation of our Strategic Plan 2018 – 2020 which will be finalised later this year and subsequently driving the Institute's operations across our extensive programs and activities.
While we will be incorporating all nine of these initiatives into our plan, we can't complete them all immediately so we want your input in order to prioritise our delivery. If you are a current member, please take our short survey before 5pm AEST Friday 14 July to have your voice heard.
As an Institute we are strengthening our role in public policy and there is now an important opportunity for members to be at the heart of this work, advising National Council on key public policy and advocacy issues. Expressions of interest for our National Public Policy Committee close 7 July.
Lastly, I wanted to congratulate all our members who have been successful at their respective Chapter Awards ceremonies held this past month. I was able to celebrate with members and their clients at the presentation nights in ACT, Victoria and NSW and hope to join more of you next year or at the National Architecture Awards this November.
Jennifer Cunich
Chief Executive Officer