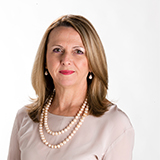 Last week the NSW Architects Registration Board released a literature review highlighting the lack of research focusing on the mental health and wellbeing of the architectural community. The Board noted that while architects are experts in designing for other people's needs, they can often neglect their own.
The review, authored by Professor John Mendoza, Adjunct Professor at the University of Sydney's Brain and Mind Centre, identified a number of cultural habits within the profession, across all career stages, which could have a significant impact on mental health. These are concerns that need to be addressed across the board; from an expectation that students are required to pull all-nighters at university, to the challenges of sole or regional practice, to establishing equity in the workplace.
While the review has raised some potential factors that could contribute to poor mental health and wellbeing in architecture, it is clear that we need to learn more about the causes, the triggers and the prevalence so that as a whole we can take the necessary steps to mitigate the detrimental effect on individuals, their families and their communities.
I would like to congratulate and thank the Board for this important initiative and taking the first step for the industry, we must now all play our part in caring for and supporting each other and ensuring the wellbeing of all those in the profession.
On another note, I would like to, personally and on behalf of the membership, congratulate our National President Ken Maher on being awarded the inaugural Lifetime Achievement Award at the recent 2016 Sustainability Awards. Through his admirable work as President of the Australian Sustainable Built Environment Council, founding board member of the Green Building Council and a board member of the Co-operative Research Centre for Low Carbon Living, Ken has proved a true leader in sustainability. In addition, he has an impressive portfolio of sustainably innovative projects to his name and plays a vital advisory role for many governments, organisations and universities, sharing his knowledge for the betterment of our communities and practice. Congratulations Ken.
We will shortly be celebrating our own awards, with the 2016 National Architecture Awards taking place in Sydney on 3 Nov. I hope you've all had a chance to peruse the shortlist and seen the wide range of incredible projects on display around the country. While these projects are only a handful of the exceptional works our members produce on a daily basis, they are a true testament to the inspiring capabilities of the profession on a broader scale.  I look forward to seeing many of you at the awards as we acknowledge these achievements.
Jennifer Cunich
CEO
Australian Institute of Architects