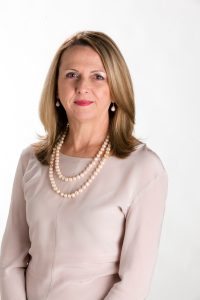 With the result of the election still in the balance with a hung parliament, we are waiting to firm up our advocacy plan for the remainder of the year. Regardless of who wins, we will be advocating strongly for the profession to be recognised for innovative design leadership and will be at the forefront of advising our Federal Government about ways to address key challenges that are facing our towns and cities. We want a strong policy response to create sustainable and resilient cities and towns, and we will be looking for a commitment to quality in the built environment.
We will continue to advocate for the profession in the Federal arena and will be meeting with Ministers and other parliamentarians to push our policy agenda. We will be sharing our progress in this space soon.
As we start the new Financial Year, it is an opportune time to reflect on our own practices and what we can be doing better.
People are at the heart of good design. It makes perfect sense that we treat our people fairly, in terms of what we pay them and how we behave towards them. Paying employees fairly is good business. Being equitably compensated makes employees feel valued, making for a happier, more productive workplace with higher employee retention.
As an employer, it can be difficult to understand one's legal obligations around remuneration, and more so – what is fair. As the Institute's Gender Equity Policy points out, many instances of workplace inequality are unintentional and often unnoticed, but it's not news that the accumulation of these acts has adverse effects on our industry.
For A+ members, the Institute's HR+ service provides a range of support services. The greater portion of architectural practice occurs in small firms that do not have expertise in human resources management.
I encourage you to read Leone Lorrimer's article End of Financial Year (EOFY): Remuneration Resolutions featured in this week's E-News. Leone, member of the National Committee for Gender Equity (NCGE) and CEO of dwp|suters, has put together a list of resolutions and guides to help us all make and keep good End of Financial Year Resolutions.
Being accountable for our own ethical and equitable employee practices is the only way to help our industry become more inclusionary and sustainable. For the betterment of yourself, your employees and your colleagues, please join us in making remunerations resolutions.
Over the last few weeks we have seen an incredible array of member projects from around the country and even overseas being recognised by peers and the public in the Chapter Architecture Awards. I had the pleasure of attending Awards ceremonies in Queensland and Tasmania and was inspired by the entries as well as the critical analysis undertaken in selecting awarded projects.
Processes like our rigorous Awards program, help us as a profession to continue to challenge ourselves, our clients, our governments and our communities to see the value in design and the possibilities it can create. I was particularly interested to see the strong focus on community benefit of awarded projects and not just public works – commercial projects that gave lost areas back to city users, homes that retained local character while creating personalised spaces, and projects making important sustainable commitments both environmentally and socially. I'd like to congratulate all winners and entrants on their ongoing dedication to design excellence.
Jennifer Cunich
CEO