'If you had to do it now, how would you even begin to think about designing a capital for 21st century Australia?' asked Robyn Archer.
In 1913 American architects Walter Burley Griffin and Marion Mahony won an international competition to design the new capital of Australia.
Marking the Centenary of Canberra, CAPITheticAL, a competition to design a hypothetical capital city for the next century, was launched and more than 1200 practitioners registered their interest, with entries received from 24 different countries.
The Gallery of Australian Design is delighted to present a free exhibition that displays these ideas of what Canberra might look and feel like if a competition were held in 2013 as presented by the 20 finalists of CAPITheticAL.
The exhibition opens at the Gallery of Australian Design on 6 March 2013 and winners of the international competition will be announced on 14 March, sharing prizes worth more than $100,000.

The 20 finalists on display at the Gallery of Australian Design present a rich trove of ideas, both fantastical and practical, to provoke, amuse and ultimately delight visitors to the exhibition. Using plans, videos and drawings, each designer's vision for the city of the future offers imaginative resolutions to questions of national symbolism and identity, access to government, sustainable development and community building for the year 2013.
Walter Burley Griffin and Marion Mahony's design, selected as the best from an international field, was intended as an ideal city, one that responded to the concerns of the time.
One hundred years later, times have changed. Questions of sustainability, liveability, transport and climate change challenge the way we live today and must influence plans for the future.
In the CAPITheticAL exhibition,, a new generation of town planners, urban designers, architects and students consider how Canberra might be extended and modified to accommodate the pressures and concerns of the future – or even if a new capital should be created.
Gallery Director Magdalene Keaney says: 'Having the CAPITheticAL exhibition, a showcase of the 20 finalists selected by the jury as the best ideas to come out of this exciting competition, at the Gallery of Australian Design is a perfect fit.
'We are extremely proud not only to be the venue but to have been selected as the curatorial concept and production team for the exhibition.'
CAPITheticAL is a Centenary of Canberra project, proudly supported by the ACT Government and the Australian Government, and is administered by the Australian Institute of Architects.
For more information on the competition and the exhibition, visit www.capithetical.com.au.
EXHIBITION DETAILS:
Exhibition open 6 March – 11 May 2013
Open Weds – Saturday, 10am – 4pm
Closed Sunday/Public Holidays
OPEN MONDAY 11th March
ADMISSION IS FREE
www.gad.org.au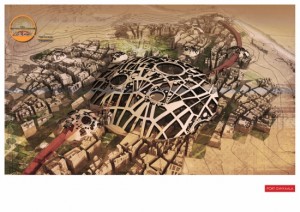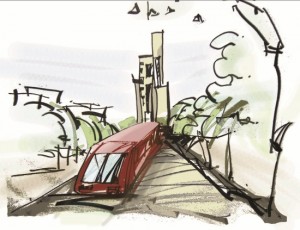 NOTES FOR EDITORS:
For further comment about the exhibition or the Gallery of Australian Design please contact:
Magdalene Keaney, Director, Gallery of Australian Design
E: magdakeaney@gad.org.au T: 02) 6270 1313
For information on the announcement of winners on March 14, please contact:
Alexandra Cato, National Media and Communications Officer, Australian Institute of Architects
E: alexandra.cato@architecture.com.au T: (03) 8620 3813
The Gallery of Australian Design (GAD) is a public gallery established in partnership between the University of Canberra, the Australian Institute of Architects, the Australian Institute of Landscape Architects and the National Museum of Australia. This partnership affords unique opportunities in design learning experiences and research.
Patron: His Excellency Michael Bryce, AM, AE.
Chair of GAD Governing Council: Lyndon Anderson, Dean of the Faculty of Art and Design, University of Canberra.