The Australian Institute of Architects is pleased to announce Jennifer Cunich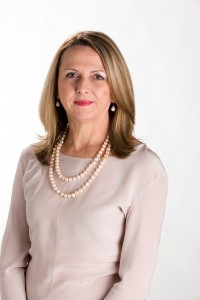 as the new Chief Executive Officer of the member organisation.
Ms Cunich joins the Institute from the Property Council of Australia, where she has worked for 20 years, first as the ACT Executive Director and since 2002 as the Executive Director of the Victorian Division.
In these roles Cunich has led ambitious advocacy agendas with considerable success including the establishment of the Metropolitan Planning Authority, and more recently Infrastructure Victoria – agencies which are critical in ensuring a coordinated and strategic approach to managing population and maintaining liveability for decades to come.
Cunich sits on a number of boards and committees including the Property Council Executive Committee, Women's Property Initiatives Board, the Building Advisory Council and the Building Industry Consultative Council advising the Government on industry related matters.
Cunich is also a champion of promoting women in the industry. In 2015 the Victorian Division of the Property Council of Australia established the Women and Diversity Committee, charged with identifying leaders in the sector and promoting their contribution to the industry.
'I am thrilled to be appointed to this important role. My time spent in the Australian property sector has shown me the enormous value of design in terms of buildings, precincts, communities and cities. CEO of the Australian Institute of Architects provides me an opportunity to place the inspirational designs of our architects at the centre of a national conversation about innovation, creativity and problem-solving,' Cunich said.
On the appointment, Institute National President Jon Clements said:
'The Institute is excited to welcome Jennifer to the role of CEO at this important time for the organisation during a period of reflection and renewal. Jennifer has extensive industry knowledge and an interest in design as an agent for change in delivering a better built world. She is an exceptional and proven leader with the strength and vision to take the Institute and our profession into a new era.'
Cunich will commence on 16 May 2016 and be based in Melbourne.