The Victorian Chapter of the Australian Institute of Architects is pleased to announce the winners of the 2016 Victorian Architecture Awards, announced Friday 24 June.
Named Awards, Awards and Commendations were presented across 12 categories representing Victoria's exemplary architecture.
Juries noted that a focus on community was evident in all categories, cleverly showcasing architecture's ability to contribute to the public realm in a variety of positive and innovative ways. Vanessa Bird, Victorian Chapter President stated that it is 'particularly heartening to see architects demonstrating a thinking beyond a specific site to produce benefits for the wider community.'
Of the 197 entries, approximately 30 percent were judged to be worthy of an Award or Commendation. Independent juries handed out a total of 29 Awards and 17 Commendations in addition to the Regional Prize, Melbourne Prize, and the coveted Victorian Architecture Medal. 2016 Institute Gold Medallists, ARM Architecture, were awarded their unprecedented sixth Victorian Medal for the Geelong Library & Heritage Centre, which also took home the Regional Prize and both the Interior Architecture and Public Architecture Named Awards.
Hamish Lyon, Chair of Juries described it as 'an exemplar public project and a significant new landmark for the City of Geelong. A striking piece of architecture and major community hub, it has elevated the role of public architecture for both Geelong and the wider regional community.'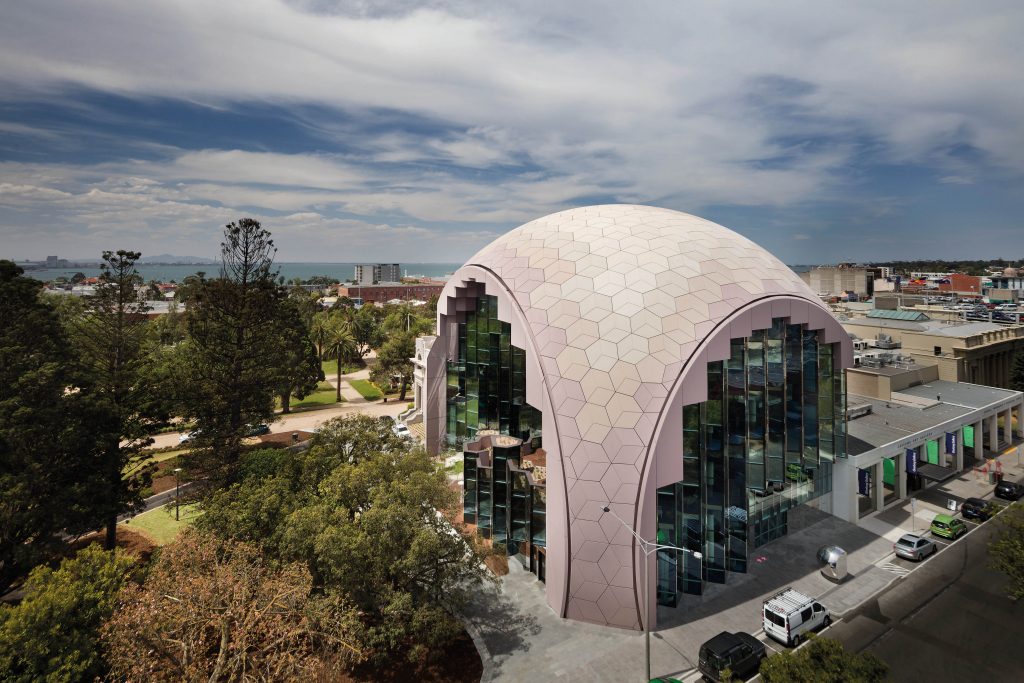 The theme of community was also evident in the Residential Architecture categories. Mel Bright, Residential Architecture Houses – New Jury Chair was 'encouraged that architects are pushing their clients to understand that their private house is more than just real estate and quantity of bedrooms. There is a role to play in the greater context and that, even at the scale of a private home, there is opportunity for the project to make a positive contribution to its place and to local communities.'
The 2016 Enduring Architecture Award was awarded to Heide II, originally designed by the late Neil Everist and David McGlashan of McGlashan Everist in 1963. The clients
desired a 'gallery to be lived in', intending for the house to one day be transformed into a public art gallery. This vision is now a reality with the creation of the major cultural institution – Heide Museum of Modern Art. The extended museum facilities, garden walks and sculpture-park now offer a genuine community place in the midst of Melbourne's growing suburban landscape.
The following is a full list of 2016 Victorian Architecture Award winners. Named Award and Architecture Award winners go on to compete in the National Architecture Awards, announced in November.
2016 Victorian Architecture Awards – Winner List
Residential Architecture – Houses (New)
HAROLD DESBROWE-ANNEAR AWARD
Deepdene House | Kennedy Nolan
ARCHITECTURE AWARDS
THAT House | Austin Maynard Architects
Point Lonsdale House | NMBW Architecture Studio
COMMENDATIONS
Goulburn Valley House | Rob Kennon Architects
Split House | BKK Architects
Torquay Concrete House | Auhaus Architecture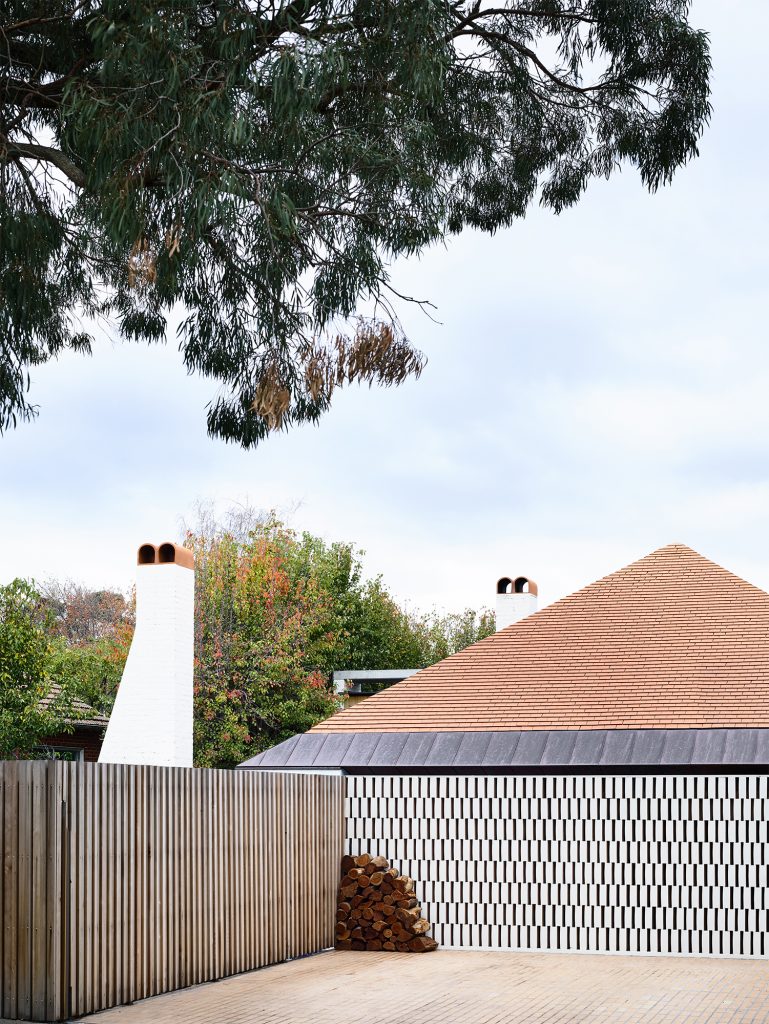 Residential Architecture – Houses (Alterations and Additions)
JOHN AND PHYLLIS MURPHY AWARD
Mills, The Toy Management House | Austin Maynard Architects
ARCHITECTURE AWARDS
Shadow House | Matt Gibson Architecture + Design with Mim Design
Arnold Street House | Robert Simeoni Architects
Park Life | Nest Architects
COMMENDATIONS
Chamfer House | Mihaly Slocombe
Fitzroy Loft | Architects EAT
Residential Architecture – Houses (Multiple Housing)
BEST OVEREND AWARD
Monash University Logan Hall | McBride Charles Ryan
ARCHITECTURE AWARDS
Alarah Townhouses | SJB Architects
Ari | Ola Studio
Monash University Halls of Residence, Holman Hall and Campbell Hall | Hayball and Richard Middleton Architects
COMMENDATION
1 Bedford | DKO
Small Project Architecture
KEVIN BORLAND AWARD
Maidstone Tennis Pavilion | Searle x Waldron Architecture
ARCHITECTURE AWARDS
Backyard Studio | Figureground Architecture
COMMENDATIONS
Flyover Gallery | BRANCH STUDIO ARCHITECTS
Gertrude Glasshouse | SIBLING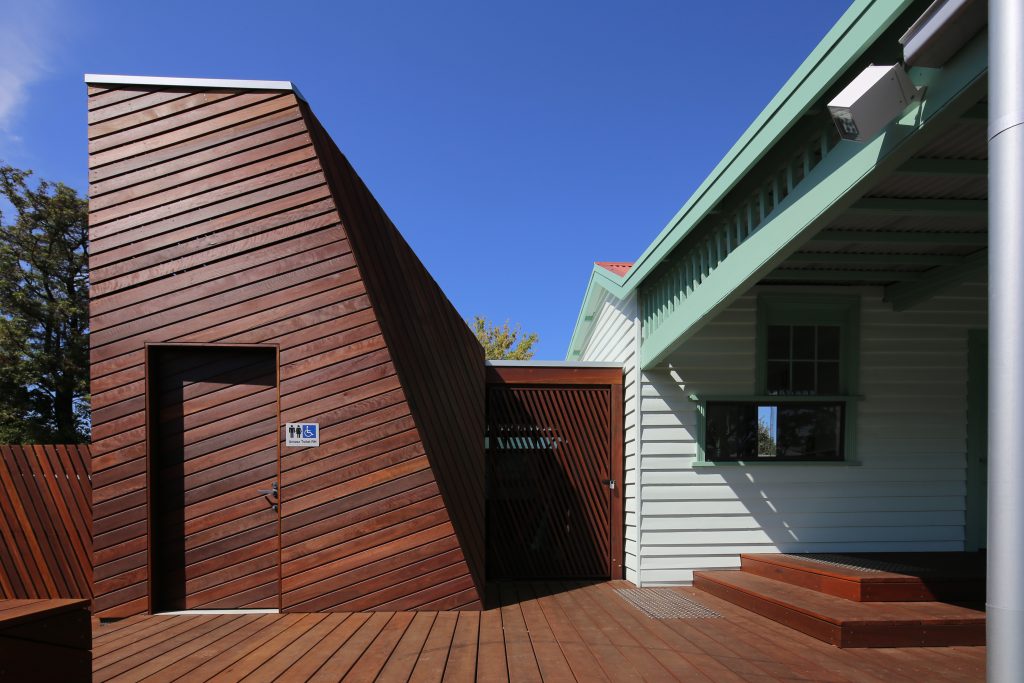 Urban Design
ARCHITECTURE AWARD
Monash Clayton Eastern Residential Village | MGS Architects, TCL and Monash University Eastern Village Design Consortium
Heritage Architecture
JOHN GEORGE KNIGHT AWARD
RMIT University, Building 11 Redevelopment | Peter Elliott Architecture + Urban Design
ARCHITECTURE AWARD
Shadow House | Matt Gibson Architecture + Design with Mim Design
COMMENDATION
Arnold Street House | Robert Simeoni Architects
Interior Architecture
MARION MAHONY AWARD
Geelong Library & Heritage Centre | ARM Architecture
ARCHITECTURE AWARDS
Melrose Health | BENT Architecture
Mills, The Toy Management House | Austin Maynard Architects
COMMENDATIONS
Cambridge St | Room11 Architects
Hawker Hall | Craig Tan Architects with Bergman and Co and Samantha Eades Design
Ivanhoe Grammar Senior Years Centre | McBride Charles Ryan
Commercial Architecture
SIR OSBORN MCCUTCHEON AWARD
Emporium Melbourne | The Buchan Group with Wonderwall
ARCHITECTURE AWARD
3-5 Jessie Street, Cremorne | Six Degrees Architects
COMMENDATION
Melrose Health | BENT Architecture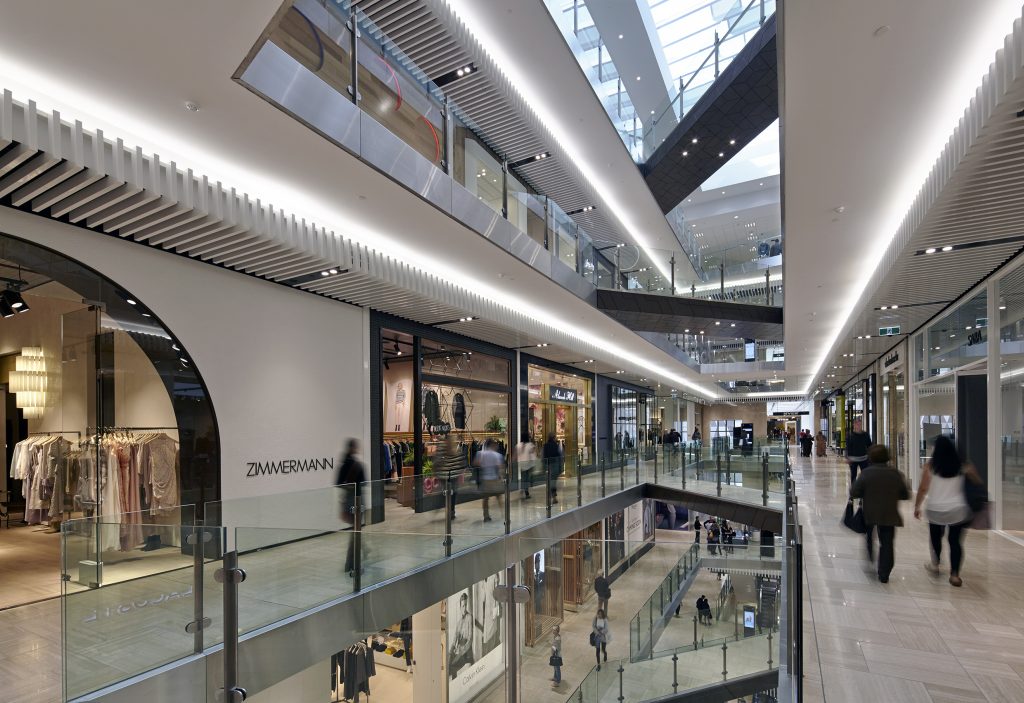 Public Architecture
WILLIAM WARDELL AWARD
Geelong Library & Heritage Centre | ARM Architecture
ARCHITECTURE AWARDS
The Glasshouse | Croxon Ramsay Architects (Public Alterations & Additions)
Forest Hill Police Station | bamford-architects (Public New)
COMMENDATION
St Mary's Narthex | Matt Gibson Architecture + Design (Public Alterations & Additions)
Educational Architecture
HENRY BASTOW AWARD
The Mandeville Centre, Loreto Toorak | Architectus
ARCHITECTURE AWARD
Geelong Grammar School, School of Performing Arts & Creative Education | Peter Elliott Architecture + Urban Design
COMMENDATION
Woodleigh School, Homestead Redevelopment, Senior Campus | Law Architects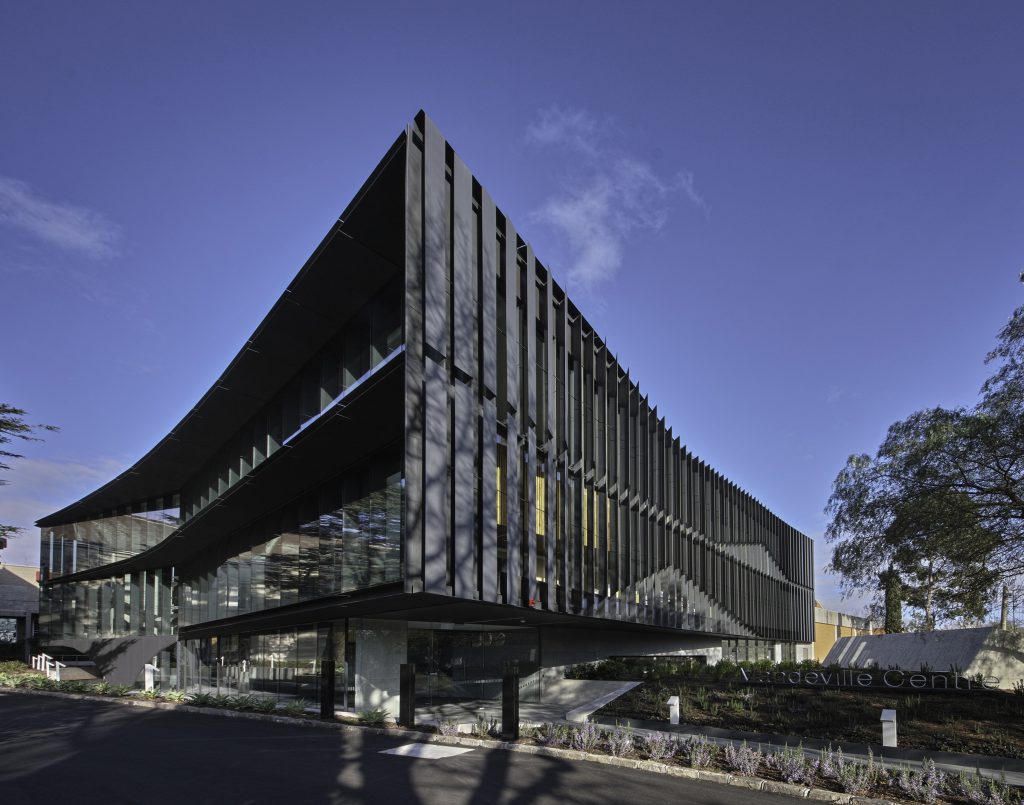 Sustainable Architecture
ALLAN AND BETH COLDICUTT AWARD
Western Business Accelerator and Centre for Excellence (BACE) | Six Degrees Architects
ARCHITECTURE AWARD
Saltwater Community Centre | Croxon Ramsay Architects
COMMENDATION
Melrose Health | BENT Architecture
COLORBOND® Award for Steel Architecture
COLORBOND® AWARD
Cambridge St | Room11 Architects
COMMENDATION
The Mandeville Centre, Loreto Toorak | Architectus
Melbourne Prize
Saltwater Community Centre | Croxon Ramsay Architects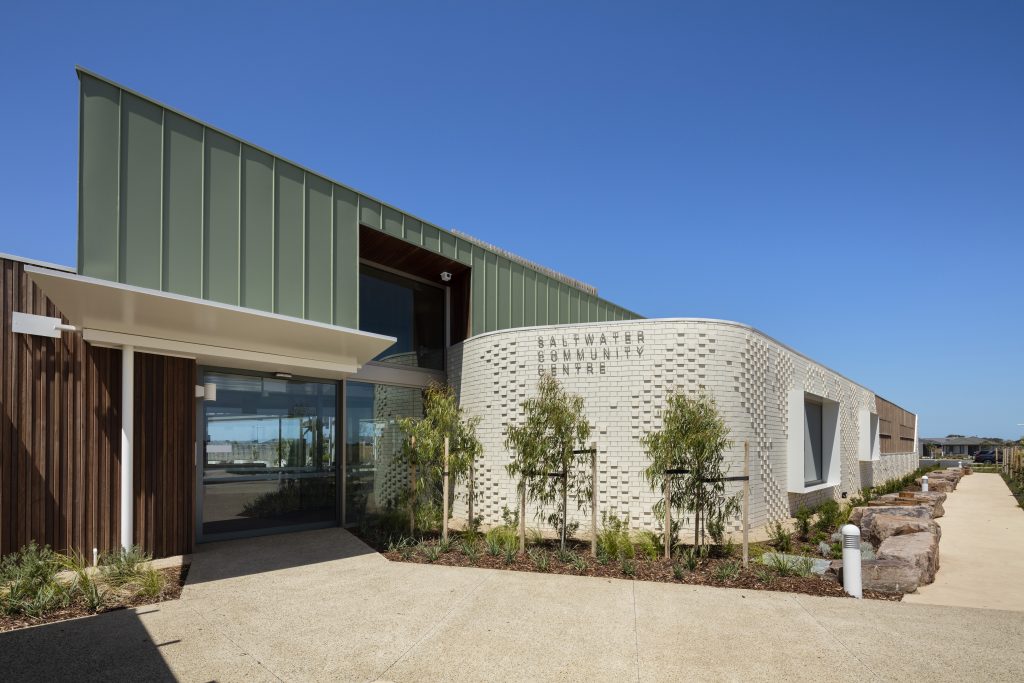 Regional Prize
Geelong Library & Heritage Centre | ARM Architecture
Victorian Architecture Medal
Geelong Library & Heritage Centre | ARM Architecture
Enduring Architecture Award
Heide II | McGlashan and Everist
Bates Smart Award for Architecture in the Media
STATE AWARD
Episodic Urbanism: The RMIT Urban Spaces Project 1996-2015 by Peter Elliott Architecture + Urban
Design | Peter Elliott
STATE COMMENDATION
Monash Steps / Stawell Steps | Nigel Bertram (Author), Virginia Mannering (Author), Hiroshi Nakao (Author), Peter Bennetts (Photographer)
NATIONAL AWARD
Places Women Make | Jane Jose
NATIONAL COMMENDATIONS
The Diplomat, the Artist and the Suit | Renegade Films
Take me to the River: The story of Perth's foreshore | Dr Julian Bolleter