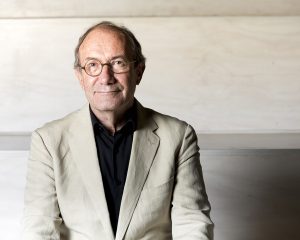 National President Ken Maher. Photo: Brett Boardman
5 Dec 2016
As 2016 draws to a close, we can reflect positively on what has been a year of great change and renewal for the Institute. In May we welcomed Jennifer Cunich our new Chief Executive Officer to the team, and also this year our three new independent Board members Giselle Collins, Genevieve Overell and Sarah Richardson.
I particularly extend my sincere thanks to Jennifer and her team for the incredible work they have accomplished this year, from implementing the governance changes introduced by National Council, to reviewing our business model and our policies, and to creating a stronger internal structure to better support members. This year National Council and the Board have effectively managed many challenges and I thank them for their continuing dedication and support.
You no doubt will have seen that the time has come to renew or join for 2017. Your Institute is focused on providing relevant member services, raising the bar for education and delivering powerful advocacy and we want all architects and architectural professionals to be part of a stronger, more effective voice for the profession.
To assist you in everyday practice we have included Acumen, our online practice advisory notes, as part of all Member Level 1, Affiliate Level 1, Graduate and Student memberships. The Institute's Acumen Content Review Panel have been hard at work, continually updating and adding new notes to provide relevant and up-to-date resource material.
In 2017, we are also excited to be upgrading our IT platforms to better assist staff in supporting members and providing a more user-friendly experience for members around the country. We have begun this vital project, accepting the need to make a modest increase in membership fees for 2017 to allow this investment in better digital platforms, while maintaining no fee increase for retired members.
At our recent National Council meeting, which included a strategic planning workshop, we initiated the renewal of the National Practice Committee and established an interim National Policy Committee to ensure involvement from the membership and chapters in supporting our strategic pillars of Membership and Advocacy respectively. We have also begun work on a new Role Model program modelled on a successful RIBA project and an Ambassadors program to encourage community and political leaders to be independent champions of the value of architecture in civil society.
Architects contribute significantly to the quality of the built environment, yet there is a much greater potential if better supported by governments, the industry and community leaders. We need clear messages and a stronger voice, and your National Council is committed to increasing this voice through supporting Jennifer and her executive team in developing a strong Communications and Advocacy plan for 2017. We are also focused on membership – you are our lifeblood – and so we have begun a review of membership benefits to ensure they are relevant to our diverse constituencies of members. The review will set targets to increase membership and therefore increase the breadth and participation possible in the activity of our Institute by eligible architects and students. In 2017 we will also investigate establishing a 'Friends of Architects' program.
Chapter and National Council nominations for 2017 are currently open and I encourage you all to participate. Our Institute will be most effective through engaged members, and with this I am optimistic about what we can all achieve in 2017.
Plans for the 2017 National Architecture Conference, PRAXIS: process.propositions.production, are shaping up and I'm looking forward to revealing the exciting line up of speakers and fringe program in the new year. After a six year hiatus, the conference is heading back to Sydney where it will be one of the first conferences in the new International Convention Centre. The conference will co-locate again with Design Build and the Planning Institute of Australia, creating a truly inspiring collaborative festival for the design of places and cities. Stay tuned for all the details early in 2017.
We were sad to hear of the recent death of Peter Corrigan AM. Peter, the recipient of the Institute's 2003 Gold Medal, was a thoughtful and transformative leader of the architectural community. He inspired so many through his teachings and his practice. It was an honour to have known him and he will be greatly missed, yet his presence will be sustained through a true legacy carried by those who were fortunate to learn from him and work with him throughout his extraordinary career. I offer condolences on behalf of all members to his life and practice partner Maggie Edmond, and his family, friends and colleagues.
2016 has been a challenging and busy year for the Institute and the profession but I have been so inspired by the incredible enthusiasm for change shown by staff and members. The work and achievements of 2016 have placed your Institute in a strong position to begin a prosperous, exciting and productive 2017. Have a safe and happy holiday season and I look forward to working with you in the new year.
Ken Maher
National President