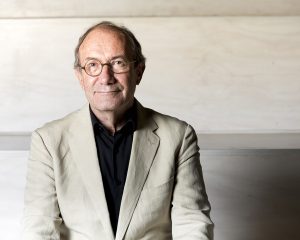 Just last week ballots closed for our 2017 elections and I'm delighted to congratulate Suzanne Hunt who has been elected our first female WA Chapter President and nationally-elected Councillors Prof Helen Lochhead (NSW) and Adrian Fitzgerald (Vic) on their success. They will join Yvette Breytenbach (Tas), Mario Dreosti (SA) and Andrew Nimmo (NSW), who were all elected unopposed as Chapter Presidents earlier in the year, and SONA President Jemima Ninnes on National Council from our next meeting in March. We look forward to welcoming them on board, and their contribution in ensuring your Institute is effective in supporting members, and stays focused and relevant to the profession's and the broader community's interest which we serve.
I'd also like to warmly thank our outgoing National Councillors and Chapter Presidents – Philip Griffiths (WA President – who has also served on our newly constituted Board), Shaun Carter (NSW President), David Homburg (SA President), Brad Wheeler (Tas President), Sue Dugdale (nationally-elected) and Cale Black (SONA President) – for their tremendous efforts and hard work, enthusiasm and friendship during their time on Council. Our Institute can only thrive and be truly representative with engaged members, and these incoming and outgoing Councillors, along with our many other volunteers are our lifeblood.
On Friday night at the annual Queensland President's Dinner, Catherine Baudet was announced as inaugural recipient of the Institute's Paula Whitman Leadership in Gender Equity Prize, named in honour of the late Queensland architect, university professor and gender equity advocate, Paula Whitman. On behalf of the architecture community and the Institute I'd like to congratulate Catherine on her outstanding leadership over the last three decades in supporting women in the profession of architecture.
Catherine is an exceptional role model and mentor for many young and emerging architects and she is a most worthy recipient of this significant national prize. As the jury noted:
'In 1983 Catherine was the co-founder of Women in Architecture Queensland and she was the president for a number of years. In 1984 WIA held the first exhibition of the work of women architects in Queensland. The exhibition highlighted and promoted the work of 40 women architects. Catherine was the first person to involve Paula Whitman in the broader issues facing women working in the architectural profession. Catherine inspired Paula Whitman on a path of investigative research which subsequently led to the landmark 2005 study Going places: The Career Progression of Women in Architecture. Catherine continued to support Paula Whitman through her career and she was a mentor for the duration of this study.'
For architecture to realise its full potential as an agent of change, particularly at a time when there is ever-increasing interest in the quality and sustainability of the built world – and consequently competition to be heard – I believe as architects and advocates we need to effectively articulate the value we can contribute as a profession to a better future through informed design. To do this it is important we explore and define this value collectively to understand and ensure our work has meaning and can enrich the human experience – to connect our 'thinking' and 'doing'.
This has been fellow conference curator, Prof Helen Lochhead, and my inspiration as we prepare for the 2017 National Architecture Conference, taking place 4-6 May in Sydney, with the focus on 'PRAXIS: Process.Propositions.Production'. Our interesting range of international speakers – Winy Maas, Eva Castro, Rahul Mehrotra, Vo Trong Nghia, Sheila O'Donnell and John Tuomey with more to be announced soon – have been selected for the diversity of their modes of practice, locations, typologies and methodologies, yet all engage in reflective practice so critical to the value of their contribution. Our international speakers will be joined by similarly aligned local practitioners exploring their own work. Through the various presentations of the work itself, the thinking behind the work and the process of working we will be exposed to stimulating and intimate insights. By exploring this link between praxis and values we can generate an understanding of the potential of the power of meaning in architecture; morally, socially, functionally and, most critically, experientially.
With these ideas at the core of our program we hope you will not only be inspired by the exceptional works and thinking of these speakers but also stimulated to reflect on your own values and thinking in architecture. Our National Conference affords a great opportunity to engage with colleagues in the celebration of architecture and through this interaction better understand our role and our place. This inspiration and reflection, as architects, educators, students and interested professionals, may also equip us to be better positioned to promote and enact our roles as agents of change.
Ken Maher
National President