26 September, 2016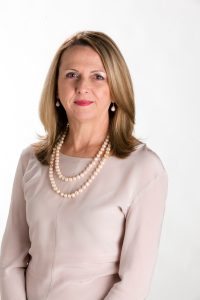 As the weather starts warming up across the country, temperatures are also increasing in anticipation of the National Architecture Awards. This year the winners will be announced on 3 November at the Ivy Ballroom in Sydney. Last week we shared the national jury's shortlist which featured an incredible array of projects that respond to varying constraints, challenges and briefs.
Reviewing the shortlist provides an opportune occasion to reflect on the achievements of the profession, of which there have clearly been many. The number of projects that have clear public benefits – culturally, economically and environmentally – is inspiring to say the least.
Choosing the best of the best is no easy task and I would like to thank the jury, led by Jon Clements, for their hard work and commitment to reviewing and deliberating on the worthy field of entries, not to mention taking time away from their work and homes to travel the country.
Residential architecture is a specialty that the community cherish and is engaged with, particularly our awards program – perusing inspiring homes is certainly something we can all relate to. This year we will once again be celebrating these homes with the People's Choice Award which invites the public to view and vote for their favourite residential project from the jury's shortlist. The People's Choice campaign will launch next week on World Architecture Day (Monday 3 October) and I encourage you to share the campaign with your friends and family and help spread the word about the wonderful architecture on display.
World Architecture Day is the first Monday in October and it is appropriate to have a day dedicated to appreciating architecture and to reflect on what an architect brings to the table. As I've been telling 'non' architects, you are problem solvers. Architects do not just design beautiful buildings and homes, you can solve many problems in planning for population growth, creating sustainable communities and participating in discussions on complex social problems.
On the advocacy front the team have been working hard to update a range of our existing policies and create new ones. Continuing in our commitment to consultation, in the coming weeks we will be inviting members to comment on our draft Affordable Housing Policy and draft Multi-Residential Standards. These have been developed by staff in close collaboration with various councils and key stakeholders.
Over the coming months we will be continuing this process at a national level as we seek to ensure our policies best reflect the members, the profession and the community now and as our cities and towns continue to grow. We will also be continuing to advocate at a Chapter level on local issues across planning, development, regulation and design standards.
We appreciate your input and look forward to receiving your comments on these policies.
Jennifer Cunich
CEO