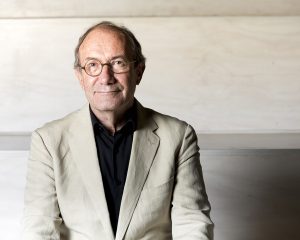 10 Oct, 2016
We live in times of significant change globally, with issues including climate change, ideological divides, social dislocation, political uncertainty and digital disruption all impacting on the way we think and the stability of our world. The validity of our institutions, our governance, our communities and our social fabric are under challenge.
This uncertainty and questioning of the status quo penetrates into our own experiences, as recent issues within our Institute of Architects have demonstrated. We are being challenged to question the validity of a model that has been in place in the past decade. Many of you will be aware of the process of reform and renewal that National Council has been undertaking recently in rethinking our governance, programs and priorities, and it is clear to me that this process needs to continue.
A major challenge is to understand which of our activities are of enduring value to our members and which can no longer be sustained in the face of fundamental changes within our industry and the role of the profession itself. In past years the Institute has tried to do too much without always delivering. In the face of reducing income from our insurance and publishing subsidiaries, and diminishing income from sponsorship, expanding programs in awards, conferences, seminars and other services the model called for review.
In my term I am committed to maintaining a sustainable and strong Institute for the future. Expectations of members for support and services are increasing, and we are facing increasing competition in all we do, while operating within the context of an increasingly risk adverse and litigious society. The hard decision taken regarding the recent closure of Archicentre is a sobering demonstration of these factors. We need to ensure the fundamentals of a strong and relevant member Institute are maintained for coming generations of architects.
We recognise our responsibility to all members who support us through paying subscriptions, through additional financial support, and the many who give their time freely. So the challenge for National Council, the Board, our management team, and indeed all our members is to think and act creatively in how we can do things differently to support and strengthen the profession. This will mean doing more with less! We are not alone in this challenge – the RIBA in the UK as well as the AIA in the USA are both currently in the process of restructuring and reform. While not easy, the task of refreshing and invigorating our Institute can be exciting, and is well under way now, it needs the support of all members and will benefit from real engagement.
Work has also commenced on better understanding the needs of our diverse constituencies of members through some qualitative surveys, so we can better focus services and support. Additionally, over the coming months I propose to visit a number of chapters together with Jennifer Cunich to meet with representative groups of members to discuss issues facing us and gain input on responses.
I want to outline some of the significant initiatives already underway to address current challenges. Effective engagement with our members, governments and the community is fundamental to our purpose and success. As with all contemporary organisations, agile and accessible IT systems and effective digital platforms are now critical to our communications. We have recently engaged Ian Kynaston who has a successful track record in this field to lead an extensive overhaul of our IT system as the portal to communication and engagement. Investment is now under way and the benefits will begin to emerge.
In regard to our economy, we clearly need to ensure we are using our limited resources effectively. In addition to work Jennifer is undertaking on the roles, responsibilities and integration of our senior management team across national and chapter locations we have commenced a comprehensive review of our property holdings and premises.
On the income side, we are reviewing how we can better manage major events, as income from member subscriptions is only part of what we need to support our services and activities, and additional income is needed. Our strategic focus on the three pillars of Membership, Advocacy and Education is supported by a fourth which we refer to as Partnerships. Here we are working with our existing sponsors to better understand the value of the relationship to them, as well as seeking to expand the reach to additional strategic partners.
Renewal is both challenging and invigorating. There is much we all can do to make our Institute an even more valued resource for practice, education and advocacy within the profession, and to deepen its standing within the community. Importantly we need to make it smarter, leaner and more relevant. I am optimistic this will happen – your support is fundamental to shaping this better future.
Ken Maher
National President