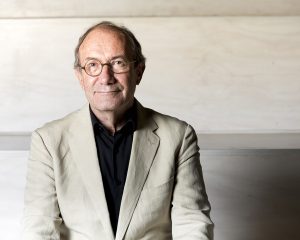 There are only two weeks remaining until the Federal Election. Earlier this month the Institute launched a campaign, Designing Australia's Future, calling on members to join the Institute in challenging our political leaders to commit to meaningful change for Australia's built environment. As part of this campaign we have written to the major political parties to get their position on the key policies the Institute advocates for. To date we have received a response from Labor and this has been added to our election campaign portal – Designing Australia's Future.
Australian architects have a worldwide reputation for innovative design leadership and our profession is well placed to advise our Federal Government to address key challenges that we are facing in our towns and cities. Primary issues include climate change, housing affordability, an ageing demographic, increasing demand for efficient transport systems, and the need for more community and public infrastructure. Our population is projected to reach 30.5 million by 2030 and we need to develop long term strategies, policies and processes to create a sustainable built environment that can support this growth.
In urban areas we must address affordability through increased density, mass transit connectivity, walkability, and diversity in our housing. Addressing the geographic disconnect between jobs and homes, providing quality open space, protecting our heritage, and ensuring excellence in design are all key challenges. It is also critical to ensure that our rural and regional communities are connected to urban centres and have access to services.
Integrated strategies and policies across all levels of government are required. These will only be effective if supported by actions to ensure that what is delivered in physical form is enduring and of the highest design quality. Architecture and urban design are critical to delivering a built environment that can sustain Australia's diverse communities into the future.
The Australian Institute of Architects expects the Federal Government to play an increasing role in shaping the cities we need by providing investment and strong leadership. The delivery of resilient towns and cities will only be achieved by ensuring rules and regulations are effective, valuing quality design, and above all expressing a compelling vision for an equitable future through design. Genuine and informed community engagement in this process is critical to success.
We call on the Australian government to address these challenges by:
Embracing Sustainable Communities
Addressing Climate Change
Committing to Quality
Delivering Housing Diversity
Fostering Creativity and Innovation
I have just returned to Australia from travel to the AIA Convention in Philadelphia, the 15th International Architecture Exhibition in Venice and a Boarding Pass event for International Chapter members in London.
In Philadelphia, I had the opportunity of speaking to presidents of other institutes from around the world, and outlining the challenges our organisation has faced and the progress we are making. It was refreshing to observe the level of interest in addressing climate change, the value of design, and the role of architecture as social agency.
I'd like to congratulate the whole team behind Australia's Exhibition in Venice, The Pool led by Aileen Sage Architects (Isabelle Toland and Amelia Holliday) with Michelle Tabet, which opened at the end of last month. It was an exciting experience to be part of the event along with several hundred enthusiastic architects and other guests, and see this project come to fruition after two years of planning. The fine DCM pavilion has been transformed into a place of respite within the intensity of the Biennale, calming visitors through experience of reflection, light, space and water, within a distinctly Australian atmosphere. Visitors are also challenged through conversations permeating this space regarding the role pools play in society and how architecture can enrich lives and play a critical role in uniting communities.
On 9 June I participated in a Boarding Pass event in London where I updated attendees on the changes occurring with the Institute, and had the pleasure of announcing the winners of the 2016 International Chapter Architecture Awards. Australian architects are having considerable impact beyond our shores and I congratulate all winners and entrants.
Asia has been a significant growth area for Australian practices in recent years and it is exciting to see the quality and diversity of recently completed projects, including some of considerable scale. This is a testament to the talent and creativity of Australian architects in an increasingly international and competitive design arena.
Read more about the Awards here.