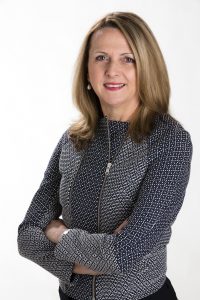 5 Jun, 2017
Last week was National Reconciliation Week focusing on the theme 'Let's take the next steps', and it was an important opportunity to reflect and consider how the architectural profession can close the gap between Aboriginal and Torres Strait Islander peoples and non-Indigenous Australians and be more inclusive in the way we offer solutions.
Earlier this year, the Institute's Indigenous Housing Policy was introduced. The policy provides direction to the profession about how best to engage Aboriginal and Torres Strait Islander communities as part of your work, as well as sensible principles by which governments can manage their Indigenous housing programs. Key among these is the need for meaningful community decision-making power in the procurement of Indigenous housing, to ensure the best fit for purpose outcomes and to obtain community benefit beyond the immediate goal of 'bricks and mortar'.
As well as building more housing for Aboriginal and Torres Strait Islander communities and better maintaining existing stock, housing decisions must reside with local communities and job creation must be valued equally to timely and economic delivery. Architects can make a significant contribution to these priorities and we can all take the next steps.
Over the past two weeks, I have been fortunate enough to join five talented and ambitious emerging architects for the 2017 Dulux Study Tour. Exploring Barcelona, London and Prague over ten intense days we covered the obvious, but equally educational, landmarks of Sagrada Familia, the Walkie Talkie, Cheese Grater and the Gherkin, and Prague Castle. These were balanced by thought-provoking housing developments in all three cities, hidden curiosities that provided respite for locals and urban solutions.
Seeing great architecture is only one facet of the experience, studio tours of all scales (from three to a thousand employees) provided once-in-a-lifetime access to some of the greatest architectural minds, navigating the complex issues that plague our communities regardless of location.
For me, it has been an invaluable insight into the experiences of an emerging architect as they establish their careers, often through engaging conversation over an evening meal as we all digested the day's teachings. I encourage you to read more about the tour on the blog.
I was also able to spend valuable time with the President, CEO and senior staff at RIBA where we shared our challenges and opportunities, in particular how we can work more closely in the future.
Our first Droga Architect in Residence for 2017, Dr Alberto Pérez-Gómez, has been delivering his series of lectures around the country to great acclaim. Dr Pérez-Gómez holds the position of Saidye Rosner Bronfman Professor of the History of Architecture at McGill University in Montréal, Canada and in addition to his extensive teaching background, he has been widely published, received numerous awards and exhibited internationally over many decades. With three lectures remaining (WA, Queensland and Victoria) there is still a chance to hear from this renowned philosopher and architectural historian.
Lastly, I would like to wish all entrants in the upcoming Chapter Architecture Awards the best of luck and I look forward to celebrating with many of you at the special presentation evenings around the country.
Jennifer Cunich
Chief Executive Officer