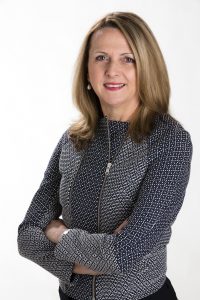 13 March, 2017
At the end of last month, Expressions of Interest closed for Australia's exhibition at the 15th International Architecture Biennale in Venice. Following on from the incredible success of the 2016 exhibition, The Pool by Aileen Sage Architects (Isabelle Toland and Amelia Holliday) with Michelle Tabet, we received a record number of submissions for 2018.
The Venice Biennale Committee, chaired by Victorian Government Architect Jill Garner, have been busy deliberating over the high calibre of entries as they select their shortlist which will be announced in the coming weeks. We look forward to sharing the exciting shortlisted proposals with you all.
February also saw the election of our new office bearers and I would like to offer my congratulations to all those who will be joining our National and Chapter Councils. We certainly have a lot planned for the year and the staff at the Institute look forward to working with you all. Thank you to all those members whose official roles have finished, we greatly appreciate your many contributions and hard work during your tenures.
Entries are now closed for the 2017 Architecture Awards program and it looks set to be a big year for the celebration of architecture with a record number of entries from around the country, and overseas. Judging has commenced for many Chapters and it will be an exciting time over the next few months as we acknowledge the best local architecture in the lead up to the National Architecture Awards, taking place in Canberra on Thursday 2 Nov.
As I mentioned last month, our finance team has moved to our Melbourne office where it sits with a number of our national business units. In addition, we have made two further executive level changes to the Institute's organisational structure in order to better align our functions with our strategic goals.
Jamie Penrose, formerly General Manager – Member Engagement, has been appointed to the new role of General Manager – Commercial responsible for the management of the Institute's commercial operations; events, awards and prizes, Venice Architecture Biennale and sponsorship.
Kim Hilliard replaces Jamie as General Manager – Member Engagement, overseeing the chapter Executive Directors and started with the Institute last week. Kim has extensive financial and stakeholder management expertise and will be a great asset to the Institute's leadership team.
Our annual member survey closed at the beginning of this month and I want to thank all those who shared their thoughts; it greatly assists us as we progress in developing our future strategy.
Jennifer Cunich
Chief Executive Officer