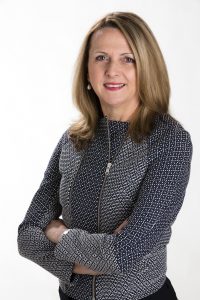 10 April, 2017
Work on the Institute's new strategic plan is well underway. At the end of March, the Board, National Council and senior executive participated in a facilitated strategic planning session.
It was an inspiring discussion, drawing on the individual expertise of a broad range of people to holistically consider the needs of our diverse membership. This successful workshop resulted in a draft framework for our three-year strategy, formulated around and expanding upon our three pillars. We look forward to progressing this further at our next Council meeting in May just before the National Architecture Conference, ahead of launching the final strategy at the end of this year.
Anticipation is building for the National Conference: PRAXIS which lands Sydney in just over three weeks on 4-6 May. With an extensive program filled with renowned and emerging talent from around the globe, as well as special announcements and the recently launched PRAXIS: Fringe, it is set to be a conference to remember.
A program highlight is the return of the Super Session co-hosted by the Planning Institute of Australia. Taking place on Friday 5 May and themed 'Shaping Cities: Towards 50 Million', the panel discussion will explore the necessary integration of design and planning, equity as a foundation for vital and productive cities, and our roles in facilitating action on climate change.
Facilitated by Tina Perinotto, attendees will hear from international and local architects, landscape architects, urban designers and urbanists in what will surely be an informed and thought-provoking discussion.
The annual conference is an important event in the architectural calendar and plays a vital role in advancing and uniting the profession. Such a large-scale event that brings together practitioners and affiliated disciplines from the full paradigm of practice and location, provides incredible opportunity for reflection and growth, inspiration and discourse, learning and sharing. Tickets have been kept as low as possible, still well below industry standard, in order to deliver such a high-calibre international event at this world-class facility, with discounts of up to 50 per cent for members. I am excited to attend my first conference as Chief Executive Officer and look forward to two days of immersion and discovery as well as meeting more of our members.
Conference registrants have exclusive access to the fringe event program with spaces filling up quickly, so act now to secure your place. Visit the dedicated website to register and to discover more about the full line-up of local and domestic speakers, fringe events, CPD and special accommodation deals.
After the National Conference, we will be gearing up for our Annual General Meeting (AGM) which is taking place in Brisbane on Tuesday 16 May. We will be sending members the Notice of the AGM that will include an important proposal to further develop our Memorandum and Articles.
Following on from the successful amendments last year which delivered much needed reform to our governance structure, we are continuing apace to strengthen the Institute. This year's proposed changes will further bring our constitution in line with best practice governance and in a form that is more accessible for members. It will enable us to do great things for our membership. Make sure you keep an eye out for more details in the coming weeks.
Wishing you all a safe and happy holiday weekend.
Jennifer Cunich
Chief Executive Officer