The Australian Institute of Architects welcomes the appointment of Professor Lawrence Nield as Northern Territory Government Architect, announced today by Minister for Lands, Planning and the Environment, Peter Chandler.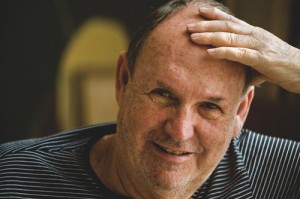 Simon Scally, the Institute's incoming NT Chapter President, said 'We commend the NT Government on this appointment. The role of Government Architect provides a source of in-house expertise that can greatly assist government to achieve its urban development objectives and to help facilitate a positive, enduring legacy. It is a low cost position that offers a high value return in terms of improving the built environment of the Northern Territory.
'Lawrence is a highly respected member of the profession and we expect the government to benefit from his expertise. We look forward to working closely with him in his new capacity.'
Announcing the appointment, Minister Chandler described Professor Nield as 'a person of national eminence who will provide exceptional advice for the development, design and standards of our urban environment and public spaces.'
'One of his special interests is the design of public buildings and creating master plans for the design of cities and campuses.
'Professor Nield is also raising awareness for ventilation in city streets to reduce temperatures, something that is well suited to the Territory climate. He is an advocate for building better cities and adopts an environmental approach to architecture and planning.'
Government Architects provide leadership and strategic advice about architecture and urban design and promotes awareness about how good design can make great living places and urban environments.
Professor Nield has made an outstanding contribution to architecture for over 45 years. His career combines a prolific and continued output of significant architecture and urban design projects, services to the Institute, academic and teaching achievements, including a distinguished list of writings and publications.
In 2012, Nield was awarded the highest honour the Australian Institute of Architects can bestow, the Gold Medal for Architecture.
The Institute believes that establishing Government Architect positions within state, territory and federal governments assists Australia to achieve a level of design excellence and sustainability performance in the built environment that will enrich the lives of all Australians and place Australia in an international design leadership position.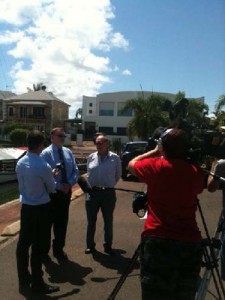 ————-
For media enquiries and high res images contact:
Alexandra Cato
National Media and Communications Officer
Australian Institute of Architects
P. + 61 (3) 8620 3813 | M. +61 (0) 416 022 818
alexandra.cato@architecture.com.au
The Australian Institute of Architects is the peak body for the architectural profession, representing 11,500 members across Australia and overseas. The Institute actively works to improve the quality of our built environment by promoting quality, responsible and sustainable design. Learn more about the Institute, log on to www.architecture.com.au.