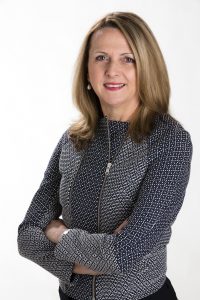 28 Aug, 2017

Venice Architecture Biennale 2018
Congratulations to Mauro Baracco and Louise Wright, the Creative Directors of Australia's exhibition at next year's Venice Biennale (collaborating with artist Linda Tegg). Their compelling concept aims to expand the point of view from the object of architecture, to the way it operates in its context and in doing so, advocating the role of architecture in repairing our cities and communities through environmental, social, economic and cultural conditions.
This exhibition also provides an opportunity to showcase the work of members contributing in this space to a global audience. The Creative Directors are calling on architects, landscape architects and urban designers to submit their projects and be a part of the exhibition. Visit the website for submission details and more information on the 2018 exhibition.
repair will be the seventh exhibition coordinated by the Institute at the Biennale Architettura, widely considered the most important event on the international architectural calendar, with a continued national presence since 2006. Last year's exhibition, The Pool curated by Aileen Sage Architects (Isabelle Toland and Amelia Holliday) with Michelle Tabet, was our most visited exhibition with over 100,000 visitors during the six month showing and is now on display for Australian audiences at NGV Australia until February 2018.

Acumen update
Our National President Richard Kirk recently shared with you all the outcomes of our Strategic Plan Survey. Practice tools featured highly on the list and we are excited to be working on the redevelopment of our Acumen platform.
As a key practice tool, Acumen already contains a wealth of content including Guide letters, Risk Management and Insurances resources as well as reference copies and user guides for ABIC contracts and the recently released Architect-Specialist Consultant Agreement 2017. An enhanced user experience is an important extension of this valuable content and we look forward to updating you further as the redevelopment project progresses. Don't forget Acumen is an included resource for all A+, Member level 1, Affiliate Level 1, Graduates and SONA members.

National Awards
This year there are 205 entries from around the country (and overseas) in the running for honours at the upcoming National Architecture Awards, following their success at their respective Chapter ceremonies. The National Jury, led by Immediate Past President Ken Maher, has been busy deliberating and will be revealing their shortlist soon. So keep an eye out and we hope you can join us in Canberra on Thursday 2 November for the announcement of the winners.

Jennifer Cunich
Chief Executive Officer