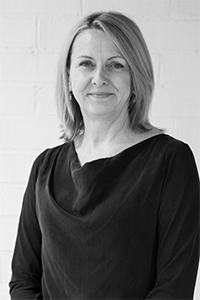 Chief Executive Officer Jennifer Cunich. Photo by Kelly Chen

June 11, 2018

Last week, our National Conference provided an incredible and fitting close to what has been an exciting and inspiring few weeks for members and the profession both here in Australia and globally.
Congratulations to Wei Jien, Brett Saville and Barry Lee, our conference Creative Directors, for curating such a thought-provoking two days and to our Gold Coast members for their contribution in coordinating the complementary Fringe Program.
I would also like to take this opportunity to thank the dedicated team of staff at the Institute for their tireless efforts over the past 12 months to deliver such an incredible event for the whole profession and our partners for their generous ongoing support.
From Moshe Safdie's opening keynote exploring the need for our cities' multi-residential housing to contribute positively to the lives of the inhabitants but also to the surrounding neighbourhoods and communities…to our own Sue Dugdale talking about the tale of two cities in one in Alice Springs and the challenges and opportunities of merging two cultural identities to create unified spaces…to the engaging Borja Ferrater emphasising the importance of understanding, and respecting, the local context, a sentiment that he also shared with our Dulux Study Tour group in 2017 at his offices in Barcelona…the conference covered a range of topics that provided constructive food-for-thought as we all return to our offices and continue our endeavours to make the world a better place through architecture.
The conference also provides an unrivalled opportunity to reaffirm the profession's collegiate nature and connectivity on a global scale. The power of networks established at events like the conference should not be underestimated, just take Borja Ferrater as an example, an ongoing connection that has once again delivered incredible insight and value to a new Australian audience.
Throughout the conference we celebrated the leaders among us with the announcement of the 2018 National Prize winners, including our 2018 Gold Medallist, Alec Tzannes. The contributions made by the recipients are extraordinary and I would like to add my personal congratulations to them all. You can read more about the recipients here.
The extraordinary contribution architects make was also recognised in the 2018 Queen's Birthday Honours list announced yesterday. We were thrilled to see our former National President and Gold Medallist Ken Maher appointed an Officer of the Order of Australia (AO) for 'distinguished service to architecture and landscape design, particularly through urban infrastructure projects, and to environmental sustainability in planning.' This is a fitting and illustrious recognition of Ken's unwavering passion and service to the profession and we congratulate him for this exemplary achievement. We likewise congratulate Dr Natalie Jeremijenko who has been similarly honoured, and architects Dr Robert Riddel and Damian Rogers for their appointments as a Member of the Order of Australia (AM), as well as Alfred Wheeler who was awarded a Medal of the Order of Australia (OAM). You can read more about the prestigious honours bestowed here.
Just prior to the conference was the opening of the 2018 International Architecture Exhibition in Venice where we were proud to showcase our exhibition, Repair by Baracco+Wright with Linda Tegg. Australia's participation would not be possible without the support of our partners and the engagement of our local and federal governments who see the enormous value of promoting Australian architecture locally and on the world stage.
The exhibition was well received with over 4,500 visitors during the two-day media preview (Vernissage) and a further 6,000 across opening weekend. Visitors of all ages and backgrounds explored the tactile, sensory experience coupled with a powerful sociological message that was well illustrated through a range of built Australian architectural works.
Beyond the Australian Pavilion, there was a rich display of architectural talent and ideology. I was particularly captured by the Vatican City's exhibition which showcased ten commissioned chapels of which Australian Sean Godsell's installation was remarkable. It was also fantastic to have Australia further represented with John Wardle and Room 11's installations forming part of the main exhibition curated by the Biennale Creative Directors, Yvonne Farrell and Shelley McNamara.
The Biennale is on until 25 November and you can read all about Repair here.
In Venice, I was fortunate to meet a number of our northern hemisphere members and to be able to share in their excitement at becoming an official Chapter following the successful vote at our AGM in May. Staff and members of the International Area Committee have worked hard over recent years to support our growing international cohort and I thank them for their efforts. Our international members play an important role in advocating for and promoting the Australian architectural scene and talent. The Institute is pleased to recognise their important contribution through the official establishment of the International Chapter and their forthcoming position on National Council. I look forward to meeting more of our overseas members in July when National President, Clare Cousins, and I join their annual face-to-face meeting in Singapore and the announcement of the International Chapter Architecture Awards and ceremony for Dr Liu Thai Ker, the recipient of the 2018 William J Mitchell International Chapter Prize.
Jennifer Cunich
Chief Executive Officer