29 August, 2016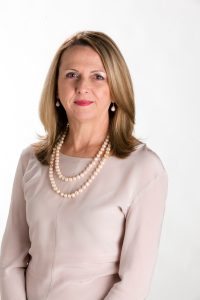 It's great to be back on deck, having returned from a trip planned prior to joining the Institute. While the timing for this trip may not have worked out as I had originally planned, it did give me a valuable opportunity to reflect on the Institute, the profession and the meetings I had with members and staff in the Queensland, NSW, South Australian, Victorian and Tasmanian Chapters prior to my departure (NT and WA – you are next on the list). These meetings allowed me to listen to and observe some of the challenges and opportunities ahead of us.
Foremost among these is stepping up our contribution to the public policy debates that matter most to our industry. This means taking our seat at the decision makers table and earning – through timely and expert advocacy – recognition for the unparalleled role architects can play in delivering the best solutions and benefiting communities across Australia.
As you would know Federal Parliament resumes today after an extended break and there's no shortage of relevant issues on the agenda, the Government's Smart Cities Plan is an example of one looming priority. It's a pivotal moment for us to redefine and exert influence in the political sphere for the betterment not just of members, but in support of the people and places where they practice. At the state and territory level our advocacy is equally important and again there are a number of proposed changes we need to contend with, including administrative ones following the NT election last weekend and the upcoming polls in the ACT (September 2016) and WA (March 2017).
We need to prepare and refresh our policy platform, decide on our priorities, then prosecute our case in every Chapter, sharing what's working and what isn't with each other to support a streamlined organisation that serves our members in the best possible way.
Added to our advocacy work is the excellent line up of upcoming awards and events. With the onset of Spring, there are many opportunities to engage with leading architects and contributors from here and abroad. Recently I was fortunate to attend the opening lecture of the Foundation's current Droga Architect in Residence, Liz Ogbu. Like many in the audience, I was inspired by Liz's remarkable work in remote and disadvantaged communities around the globe and it provided a stark reminder of the role of architects beyond buildings. Catch her presentation if you can, it's an amazing perspective.
The ACT Chapter and the National Gallery of Australia are presenting four engaging lectures by award-winning Australian architects in their hugely popular Australian Contemporary Architects series, held over 4 consecutive Wednesday nights in September, while in Queensland we'll be exploring the crossover between art and architecture at Evoke, featuring an extensive list of domestic and international speakers including the world renowned Professor Kengo Kuma.
The NSW Country Division will be holding their annual conference, titled 'On shore, Off shore, Quite shore, Not Sure' from 27 September to 1 October. The conference will be an investigation and celebration of the work being delivered by regional architects locally and abroad and later this month we'll also be releasing the 2016 shortlist of finalists for the National Architecture Awards to be held later in the year. This is just a taste of the myriad things we have on offer around the country in the coming weeks. Visit our website to find out more.
Jennifer Cunich
CEO