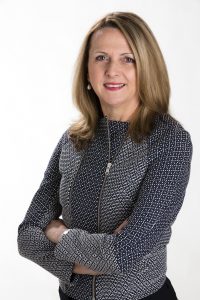 19 Feb, 2018
I am delighted to announce that Borja Ferrater will be one of the keynote speakers at the profession's most important event this year – edge – being held on the Gold Coast from 6 – 8 June. Borja comes to us from the Office of Architecture in Barcelona and the International University of Catalonia and specialises in biodigital architecture. Author, lecturer and internationally awarded practitioner, you can find out more about Borja's work at www.ferrater.com. His contribution will augment an exciting program with our National Conference providing an unrivalled opportunity for the profession to connect. It is something we encourage all members to be part of so please take a moment to check your diaries and complete your registration if you haven't already.
Conference also gives us an opportunity to update you on our advocacy schedule – with a significant amount of work already underway across a number of fronts. We are currently in the process of developing a policy on government procurement that will shortly be available for member feedback. While procurement practises vary from jurisdiction to jurisdiction, overall, there are increasingly complex and onerous compliance requirements and procurement methods that value short-term cost savings over quality and long-term value. We will be making the case for substantive improvements in procurement practices across all three tiers of government.
Earlier this month the Australian Building Code Board released draft updates to the National Construction Code for consultation. We are preparing an Institute response to this and also encourage members to submit their own feedback. With the next update not scheduled until 2022, now is the time to make your views known.
On this same topic, I also draw your attention to a recent report by the Australian Sustainable Built Environment Council, of which the Institute is a member. The Bottom Line – household impacts of delaying improved energy requirements in the Building Code identifies the opportunities – and the costs of failing to seize them – of a range of energy efficiency improvements.
Parliaments around the country have now returned to sittings and we look forward to continuing our engagement with policymakers and advancing the Institute's advocacy priorities, consistent with the new strategy.
I extend a very warm welcome to our new Droga Architect in Residence, Alexis Şanal who is an emerging Istanbul-based practitioner. Throughout her residency, Alexis will be delivering studio workshops and talks as she progresses her research into open markets and their role in contemporary architecture and city-making, with her first talk taking place 21 March as part of the Art After Hours series at the Art Gallery of NSW.
In closing, I would like to add the Institute's congratulations to Mark Burry and Eddie Codd for the recognition they achieved in this year's Australia Day Honours list for their contributions to architecture. It is tremendously pleasing to see members of the profession valued in this way.
Jennifer Cunich
Chief Executive Officer